FCP X: Problems Uploading to YouTube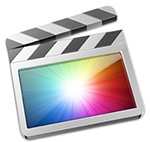 Recently, I've had a lot of emails from editors with problems uploading (Sharing) files to YouTube directly from Final Cut Pro X.
So, I did some checking and discovered that the problems were caused by Google.
In early April, Google changed the APIs that control uploading to YouTube. These changes broke all automated upload systems – meaning uploads originating anywhere except a Browser – including Final Cut Pro X.

Then, on April 19, Google changed these APIs back to their original settings. This meant that YouTube exporting works again inside FCP X.
Hopefully, Google will leave things alone for a while.
---
On a related note, I'm getting periodic reports of problems with Vimeo uploading and DVD burning. These settings have not changed in FCP X 10.0.8, so they should still work.
However, my general preference and recommendation is to handle Sharing in three steps:
Export a Master File ( File > Share > Master file). This provides the fastest export with the highest quality.
Review that master file to make sure it looks and plays OK.
Compress, or transfer, that master file as needed using Compressor.
Yes, this process takes a couple of extra steps, but I have found the results to be consistently higher quality and most reliable. It is also the fastest way to export.
BIG NOTE: As FCP X shares (exports) a file, it creates a file name with the word "TEMP" at the end. This means that the export is continuing and, for some projects, that export can take a long time as FCP both renders and exports a project. Do not do anything with a file that has TEMP at the end of the file name. Wait until the export is complete, and the word TEMP disappears before moving, renaming, or compressing the exported file.
---
Bookmark the
permalink
.