FCP X: How to Import Canon XA-10 Files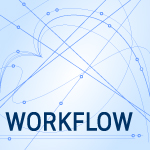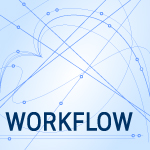 This article was suggested by a question from Carleton C.:
I have a Canon XA-10 camera. When Apple upgraded High Sierra to 10.13.4, I noticed the video from my cameras no longer was imported cleanly to Apple Final Cut Pro. To make a long story short, the series of the Canon cameras has been deleted from the FCP specs.
Help?
Larry replies: Here's what I found out.
The playback issue with the Canon XA-10 files has been resolved by a recent macOS update. However, the files need to be re-imported. Hopefully, Carleton, you kept the original camera card files. If so, this should be a relatively easy fix.
Unfortunately, many users just pull all of the MTS files off the camera card when backing up instead of preserving the card as a disk image, so they may not retain all of the camera metadata. Instead, I recommend that users not to spelunk deep into the their cards' folders to pull out the MTS files like they may have to do with other editing systems. FCP X can read all the metadata at the top level of the card so it is a single step to navigate to the card on the desktop and just hit import. The important metadata is retained for spanning long shots into a single clip, search, smart collections, etc.
If you are importing directly from the card, be sure to copy files into your Library. (In fact, FCP X may require this.)
A better option, though, is that when you are shooting on camera cards, create a folder on your hard drive for each card. Then, copy the entire contents of the card into that folder. (Type Cmd+A to Select All the files.) Since FCP X reads all the metadata, there is no benefit to copying just the media files; and, in fact, not copying the contents of the entire card can cause more problems.
---
Bookmark the
permalink
.