FCP X: Hidden Audio Keyboard Shortcut
Recently, Chris C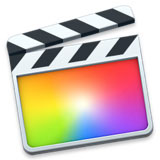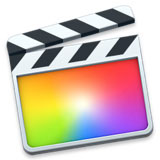 . was complaining on my website:
In Logic Pro X – and every previous version I have owned – there is an option to return to zero by hitting Enter. Does such an option even exist in [Final Cut Pro X]? It has literally driven me around the bend trying to get an answer anywhere. How does one conveniently return the audio levels to zero?
If someone has the answer here, I would consider that a small miracle.
Well, a shortcut exists, but it isn't assigned to any key. Here's how to create it.

Open Final Cut and choose Final Cut Pro > Commands > Customize.

In the top right corner of the Command Center search for "0d" –  that a zero and "d" – without the quotes.

This displays the "Reset Volume (0db)" shortcut. Notice that this will reset the audio levels of a selected clip, clips or range to 0 dB. Notice, also, that there's no key assigned to this shortcut.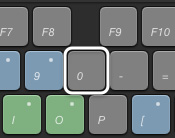 Well, by coincidence, the number 0 doesn't have any shortcuts assigned to it! This would be a perfect way to remember this shortcut; though to prevent accidentally resetting audio levels when you type a number, you may want to assign it to Cmd+0 or Option+0 – your choice.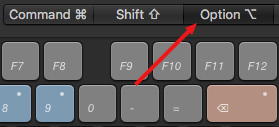 For this example, I'll use the Option option (ahem). Click the Option tab at the top of the Command Center – this means you are adding the Option key to the shortcut. When you do, the tab goes darker.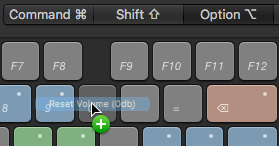 Drag the text "Reset Volume (0dB)" on top of the 0 key.

If you haven't created any keyboard shortcuts before, you'll see this message.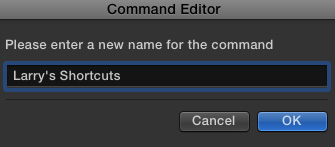 Give your copy of the keyboard shortcuts a name you'll remember, then click OK.

When you are done adding shortcuts, click the Save button at the bottom right.
Now, to instantly reset any clip to 0 dB, select it and type Option+0.
Cool. (And thanks, Chris! I would not have looked for this if you hadn't asked.)
---
Bookmark the
permalink
.