FCP X: Four Free Useful Plug-ins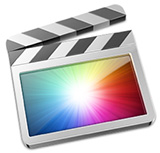 Last week, I hosted a webinar looking at plug-ins for Final Cut Pro X. (Useful Plug-ins for Final Cut Pro X) As I was preparing for the presentation, I discovered four free plug-ins that are worth adding to your toolkit.
First, if you haven't discovered FX Factory from Noise Industries, you are missing something exciting. FX Factory provides a development engine for plug-in creators and marketing interface for editors offering hundreds of plug-ins that support Final Cut Pro X, Motion 5, Premiere Pro CC and After Effects. Installing a plug-in enables it on all four platforms.
NOTE: A reader wrote to remind me that FX Factory is Mac-only.
Downloading FX Factory is free. Plug-ins range in price from free to $99, with most priced around $49.
Free Plug-in #1: Timecode

Timecode was created by the folks at FX Factory to provide a MUCH larger timecode display. After you install the plug-in, right-click (or Control-click) the timecode indicator in the Toolbar and select Show Timecode Window.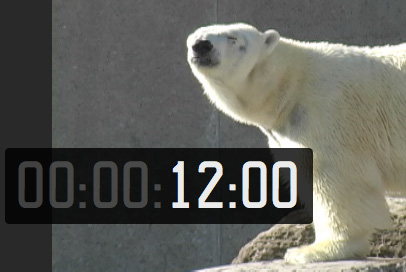 This opens a free-floating timecode window that you can resize, reposition, even move to a second monitor and make it enormous enough that a client sitting on a couch at the very back of the edit suite can still read it.
Whatever timecode is displayed in the Toolbar is echoed in the floating Timecode window. (Yup, it puts me in mind of the floating Timecode window in FCP 7.)

You can change the color of the text…

Or the color of the background. When you are done with it, click the close button in the top left corner.
Free Plug-in #2: Pan and Zoom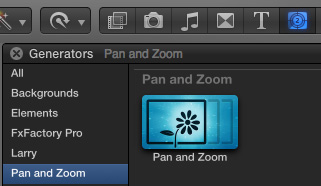 This is another plug-in developed by FX Factory. Basically, it is similar to the "Ken Burns Effect" in Final Cut, but provides more options and a more flexible interface.
You'll find it in the Generators browser. Because it is a generator, simply drag it into the Timeline; or double-click it to add it to the Timeline at the position of the playhead.

Now, the effect provides two options:
Create a move using a file in your project (click the Project Media dropbox)
Create a move using a file on your hard disk (click Choose for an Image file)
In this example, I'm using a still image stored on my hard disk (Banff 2133×1200.png).
NOTE: When creating moves on stills, be sure to make your still image bigger than the frame size for your project. I generally size images 2.5x of the project frame size. However, don't make them too big or FCP X will have problems with them. I try to keep images below 6,000 pixels on a side.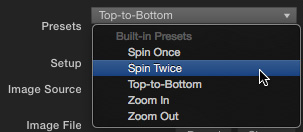 At this point, you can select from five animation presets…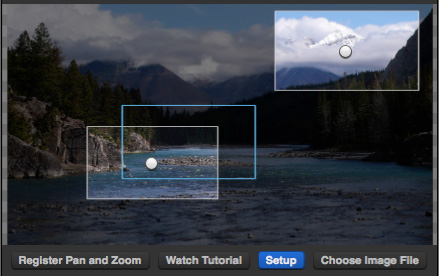 …or use the on-screen controls to create your own effect; as I'm doing here.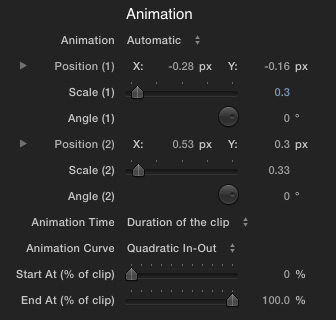 The plug-in allows control over animation settings and background colors, as well as the ability to add motion blur.
Free Plug-in #3: Andy's Gradient Filter
This plug-in was also developed by Andy Mees and distributed through FX Factory. This simplifies creating and applying gradients to images, especially landscapes, to improve how they look.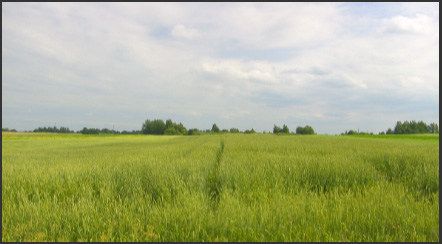 Here, for example, is a typical landscape.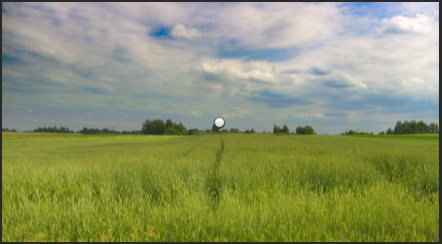 Here's the same landscape after applying the filter with all settings at their default. The difference is stunning – look at the color and detail in the sky.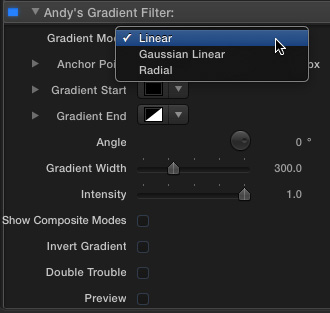 The filter supports a variety of different types of gradients and colors, as well as the ability to change the composite (blend) mode. While we could create a similar effect in FCP X directly, the filter makes it faster and easier.
Free Plug-in #4: Better 3D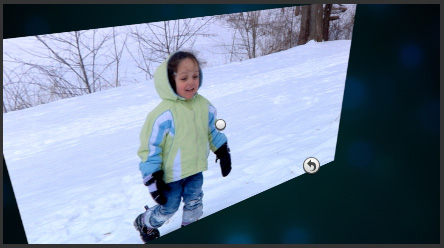 This is another plug-in from Andy Mees and it allows us to access all the 3D rotation and position controls that are available in Motion, but hidden in Final Cut.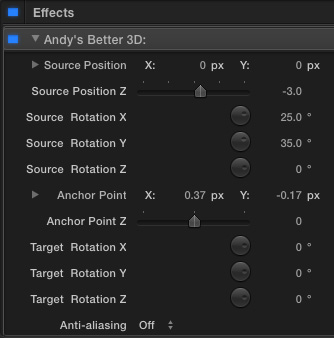 Simply apply the filter to the clip, then, in the Inspector:
Adjust X, Y and Z rotation
Adjust Z (depth) position
Drag to adjust the position of the anchor point
We can also move the image around a target, which could be in an entirely different position.
Best of all, each parameter can be keyframed, so that all these 3D effects can be animated and saved as an Effects Preset.
SUMMARY
Plug-ins allow us to do things faster, easier or with more control than we can do with our editing software directly. Even better, everything I've illustrated today is free, so there's no risk in experimenting with these for yourself.
Plug-ins are easy to use and can give your projects a unique look. And these four are a great place to start.
---
Bookmark the
permalink
.