FCP X: Format 2D Text [video]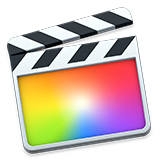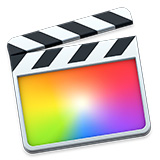 [This is an excerpt from a recent on-line video webinar: "Text Effects in Apple Final Cut Pro X" which is available as a download in our store, or as part of our Video Training Library.]
SESSION DESCRIPTION
We use text to explain something to an audience that they can't easily get any other way. However, just because it's text doesn't mean it can't look arresting. This week, we look at creating text effects.
Join Larry Jordan as he explores text, text effects and blend modes in Final Cut Pro X. This session covers:
What attracts the eye?
How different fonts convey different emotions
How to format text
How to create a variety of text effects
How to apply blend modes to change text texture
Animated, interesting-looking text is increasingly important – especially for social media. In this session, you'll learn new techniques that you can put to work immediately in your projects to catch and hold the eye of the audience.
In this short video excerpt, Larry Jordan shows how to format and adjust 2D text.
---
Final Cut Pro X: Format 2D Text
TRT: 11:53 — MPEG-4 HD movie
---
Our website offers lots more video training in our store.
---
Bookmark the
permalink
.