FCP X: Floating Timecode Window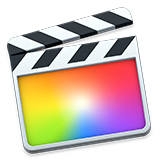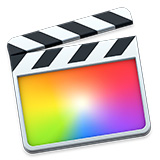 Did you know there was a floating timecode window inside Final Cut Pro X that you can drag wherever you want, even to a second monitor?
No, I didn't either.
But it's there and easy to access.

Right-click the Timecode display at the bottom of the Viewer and choose Show Timecode Window.

Ta-DAH!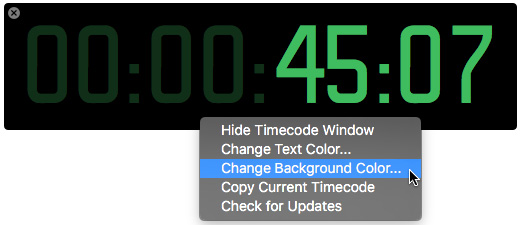 Right-click (Control-click) inside the Timecode window and discover a variety of formatting options.
Grab an edge or a corner and resize the display.
Drag it to a second monitor, or anywhere in the interface you choose.
Change the look of the text or background.
Copy and paste timecode values within Final Cut, or between apps.
Finally, click the close box, or right-click to display the menu, to make the display go away.
Very, very cool.
---
Bookmark the
permalink
.