FCP X: Finding Files Shared to YouTube or Vimeo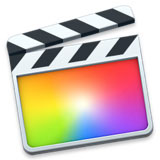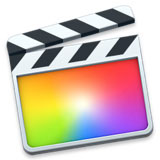 This article came from a request from Brian Galford, who asked: "Where does the file FCP X creates for uploading to Vimeo get stored on your computer, if it does at all?"
Good question. I did some homework and discovered the answer.
When sharing projects directly from Final Cut Pro X to YouTube or Vimeo, Final Cut temporarily holds the shared item within the library. I don't recommend that people poke around inside the library, as they risk disturbing other items there which could cause problems. However for your information, you can find shared items by following these steps:
In the Finder, locate the Library that contains the item you just shared.
Right-click the Library and choose "Show Package Contents."
In the window that appears, open the Event folder that contains the project/item you just shared.
Within that folder, you'll see a sub-folder titled "Shared Items" and inside that folder will be sub-folders that hold each shared movie file.
To avoid using unnecessary disk space, these shared files are deleted when you quit Final Cut Pro X. But before you quit, you can access them as above and copy them to a different location if desired.
ADDITIONAL COMMENTS
Personally, I don't recommend sharing directly to YouTube or Vimeo. My preference is to export a Master File, check it for accuracy and quality, then compress and upload to YouTube or Vimeo as a separate step. This gives you complete control over where all files are stored as well as the ability to customize compression settings.
However, if speed is more important and you aren't customizing compression settings, sharing directly from Final Cut Pro X to YouTube / Vimeo will save time.
Keep in mind that FCP X will delete all temporary files when you quit the application. Also, keep in mind that I urge lots of caution when moving any files inside a Library; especially if you do so while FCP X is open.
SUMMARY
When sending files to YouTube or Vimeo, FCP X creates temporary files during the Export/Share process which are automatically deleted when you quit FCP X.
If you want to retain the compressed files, it would be better to export a master file, then compress it for YouTube, rather than run the risk of damaging the Library by moving the wrong file inadvertently.
---
Bookmark the
permalink
.