FCP X: Everything You Need to Know About Transitions [video]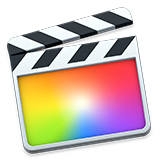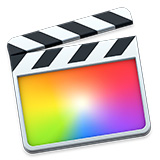 [This is an excerpt from a recent on-line video webinar: "Create Simple Effects in Final Cut Pro X" which is available as a download in our store, or as part of our Video Training Library.]
COURSE DESCRIPTION
Last week, we looked at how to create simple effects in Adobe Premiere Pro CC. This week, we do the same thing for Apple Final Cut Pro X.
Join host, Larry Jordan, as he illustrates how to create simple effects from the six different categories of effects in Final Cut Pro X:
Transitions
Generators
Titles and Text
Clip speed changes
Inspector effects
The Effects Browser
This webinar starts at the beginning and illustrates effects from all of these categories. Along the way, we also cover:
2D and 3D text formatting
Keyframes
Masks
If you are new to Final Cut, or have a friend that's new to the software, or if you just want a refresher course on the basics, this session is for you. It covers all the basics and gives you a solid understanding of how everything works.
In this short video excerpt, Larry Jordan illustrates the basics of adding, modifying and working with transitions, along with key preference settings.
---
Everything You Need to Know About Transitions
TRT: 8:15 — MPEG-4 HD movie
---
Our website offers lots more video training in our store.
---
Bookmark the
permalink
.