FCP X: Edit 4K Video Into an HD Project [video]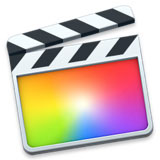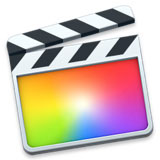 [This is an excerpt from a recent on-line video webinar: "4K Video, the iPhone 6s and Final Cut Pro X" which you can download from our store. You can also access all our training when you become a member of our Video Training Library.]
The iPhone 6s and 6s Plus both shoot 4K video. Imagine, an iPhone shooting 4K video! But… how? What do you need to know to shoot, transfer, edit and output this incredible new video format using Final Cut Pro X?
In this webinar, Larry Jordan illustrates everything you need to work with 4K video using iPhones and Final Cut. During this webinar, you will learn:
How to enable 4K video on an iPhone 6s
How to transfer video to your computer
Which computer is best for 4K video
Storage and bandwidth requirements for 4K
How to edit 4K native files
How to edit 4K into an HD project
How and when to create optimized or proxy files
How to use image stabilization
In this short video excerpt, Larry illustrates how to edit 4K video into an HD project using Spatial Conform and the Transform settings in the Inspector.
---
Edit 4K Video Into an HD Project
TRT: 6:13 — MPEG-4 HD movie
Our website offers lots more video training in our store.
---
Bookmark the
permalink
.