FCP X: Display Source Timecode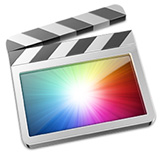 Normally, when you skim clips in the Event Browser, the timecode bar in Final Cut Pro X displays the source timecode.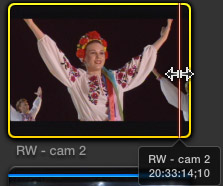 In fact, when you select View > Show Skimmer Info, a small window appears below each clip as you skim it displaying both the clip name and timecode.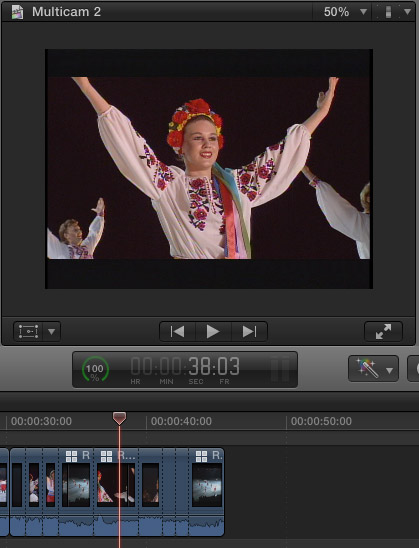 But, in the Timeline, all we get to see is the timecode of the project. Unless, you know this cool secret tip….

Check View > Clip Skimming so it is checked.
Then, turn on skimming (shortcut: S).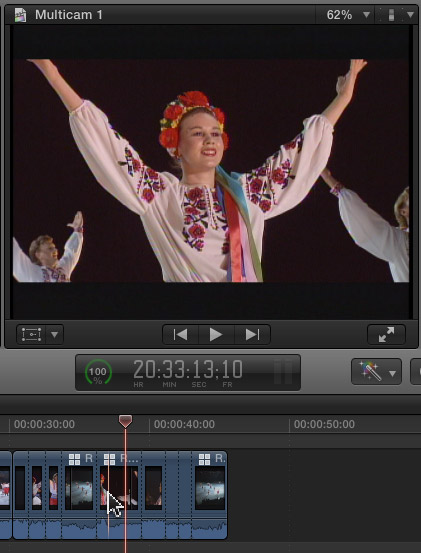 Now, as you skim inside clips in the timeline, the timecode display shows source timecode.
Turn on snapping (shortcut: N) to snap the skimmer to an edit point.
SPECIAL NOTES
Skimming must be turned on.
The skimmer must be inside a clip, not the gray area above or below the clips; though the clips do not need to be selected.
Source timecode is only displayed when skimming is on. Sliding the playhead shows project timecode, regardless of how Clip Skimming is checked.
The Range, Blade and Trim tools also display source timecode when you skim them inside a clip. These three tools display timecode regardless of whether skimming or clip skimming is turned on. But, they must be inside a clip for the timecode to be displayed.
This technique works for both multicam clips and standard media clips.
Most audio does not have timecode, so no timecode would be displayed for connected audio clips.
UPDATE
Here's another article that talks about Clip Skimming in a bit more detail.
---
Bookmark the
permalink
.