FCP X: Create Favorite Transitions, Titles or Generators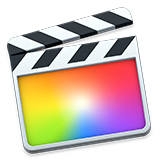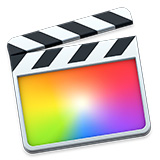 While we can create effects presets in Final Cut Pro X which can contain multiple effects from both the Effects Browser and the Inspector, we can't create favorite transitions, titles, or generators.
Nor can we create folders in, say, the Transitions browser allowing us to collect all our favorite transitions in one place.
While that's a true statement, it's not a COMPLETELY true statement – as we discovered during my recent "Ask Larry Anything" webinar.
NOTE: All my "Ask Larry" webinars are posted online, but only available to members of our Video Training Library.
To get this to work, you'll need both Final Cut Pro X and Motion; along with about 60 seconds of time per favorite. Watch.
THE PROCESS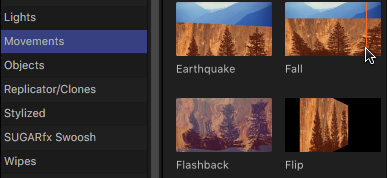 For example, let's create a favorite transition. You can create as many favorites as you want and you can choose any transition. The process is the same.

The first transition we want to convert into a favorite is Fall, in the Movement category. Right-click the transition in the Transition browser and select Open a copy in Motion.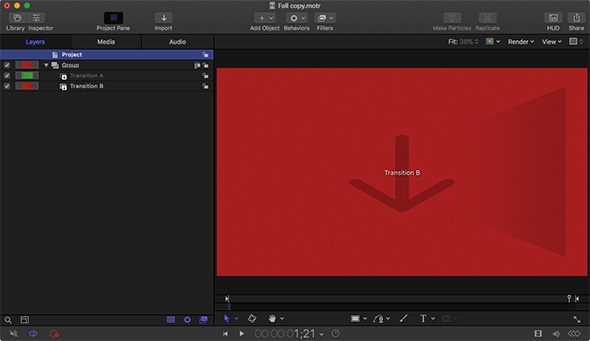 After a few seconds, the transition opens in Motion. DON'T TOUCH ANYTHING! You already like this transition, so there's no need to make any changes.
Choose File > Save As…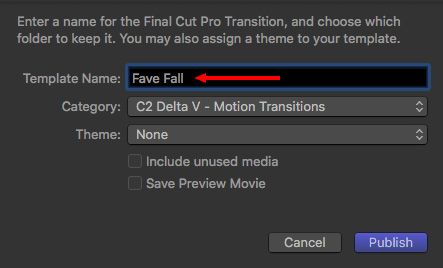 In the File Save window, give the transition a name. Here, I used "Fave Fall," but you can name your transitions anything you want.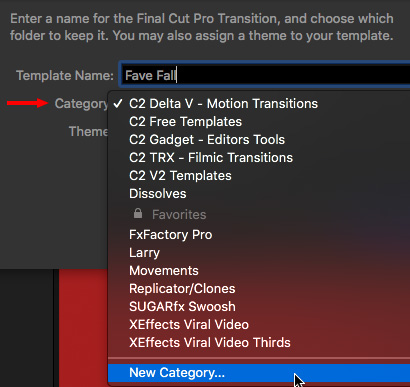 Here's the trick: The first time you create a favorite transition – or title, or generator – create a new category and name it Favorites. (Or any other name that works for you.)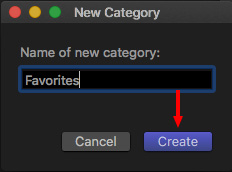 Click Create for the New Category.

Then click Publish to create the new transition. You can leave the two checkboxes unchecked.

Switch back to Final Cut and, ta-DAH!, a new Favorites folder is created and the new transition is in it.
You can repeat this process as often as you want, you only need to create a new Category for the first transition – or title, or generator.
Cool!
EXTRA CREDIT
Here's an article on how to remove the background from a transition.
---
Bookmark the
permalink
.