FCP X: An Animated Mask Trick
FCP X: An Animated Mask Trick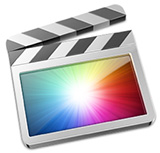 Normally, we add a mask to a clip to hide something in the edges. However, this technique shows you how to add a mask so you can zoom a clip inside the mask.
Its a simple trick, but requires a shift in how we think of masks — because in this case, we are not applying the mask to the  "foreground," we are applying it to the "background."  (Um, even though the background is on top… I know, it's weird, but just watch.)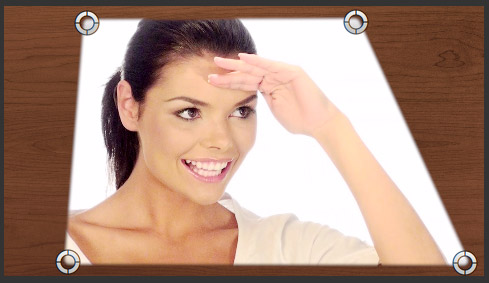 Here's the finished result. Let me show you how we got here.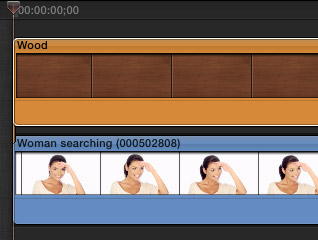 Start with a two layer effect. Place the image you want to zoom into on the bottom in the Primary Storyline. Above it, add the background clip – in this case, I used a Wood generator, with the texture set to Walnut 2.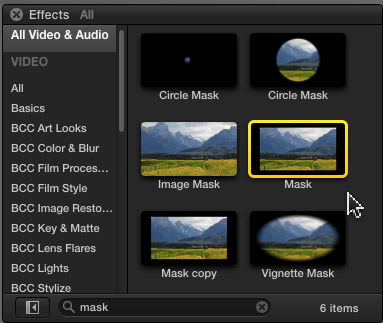 In the Effects Browser (Command+6) search for Mask using the Search box at the bottom of the Browser. Then, drag the Mask effect on top of the UPPER clip — in our case, the wood generator.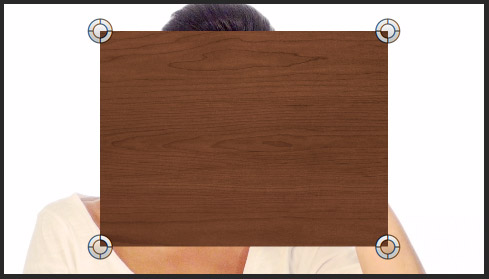 Hmmm… Not exactly what I had in mind.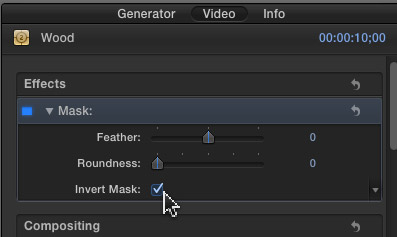 Go to the Inspector (Command+4), click the Video tab and click the Invert Mask option to turn it on.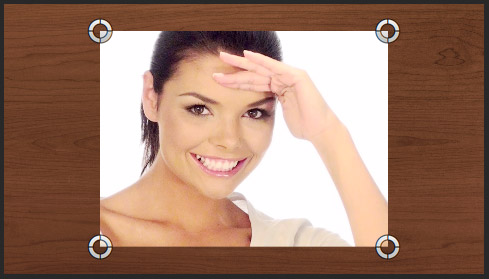 Whew. Better.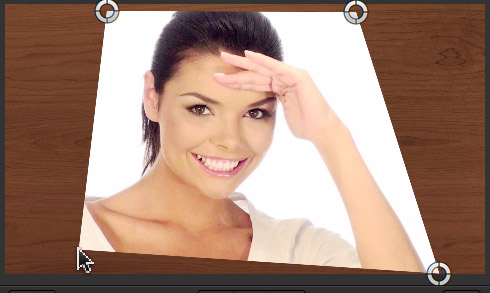 Drag the four corner circles to form the shape you want.
NOTE: If I make a mistake in positioning the dots, I've found that clicking the reset "Hooked Arrow" does not reset the positions of the dots. I find it easier to delete the filter and add a new copy from the Effects Browser to reset the dots back to their original positions.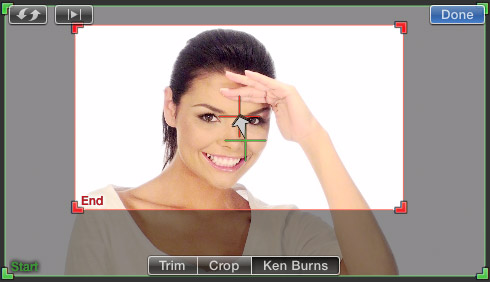 Now, you can add a Ken Burns effect to the bottom clip, or change scale using keyframes to get the lower image to zoom inside the mask, without changing the size of the mask.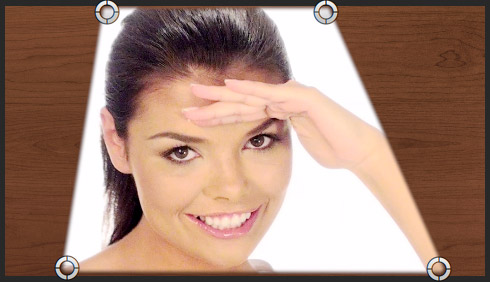 NOTE: The Mask effect does not allow dot positions to be keyframed, though you can keyframe both Feather and Roundness.
Done.
EXTRA CREDIT
Because the Mask effect in Final Cut Pro X is so limited, there are a number of high-quality alternatives from 3rd-party developers. Do a Google search for: "Mask Effects for Final Cut Pro X".
Visit our website to see Final Cut Pro Training & more!
---
Bookmark the
permalink
.