FCP X: Interlace and Deinterlace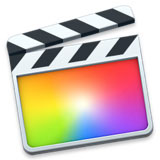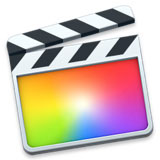 Personally, interlacing can't go away fast enough to suit me. Unfortunately, interlacing will be with us for many more years, so we need to learn how to deal with it.
The process of converting an interlaced clip to a progressive clip is called "deinterlacing."
Interlacing began in the earliest days of television to solve problems related to displaying moving images, and continues today because it reduces the bandwidth necessary to transmit or cablecast HD video.
NOTE: The web always prefers progressive video. However, many cable and broadcast outlets require interlacing, which is why this problem persists.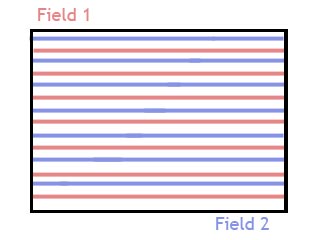 What interlacing does is divide an image into two "fields," where all the odd-numbered lines in the image are in Field 1, while all the even-numbered lines are in Field 2. In and of itself, fields are not a bad thing. The problem is that when we shoot an interlaced image, there is a slight time difference between when the two fields are recorded. For stationary images, this isn't a problem. But, moving objects in the frame develop thin horizontal lines corresponding to the time difference between Field 1 and Field 2.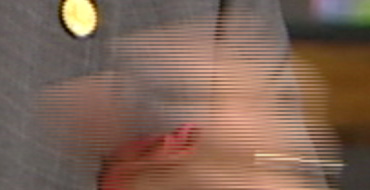 Here's an example of interlacing. Notice the thin lines radiating horizontally from the speaker's moving hand?
NOTE: This is why, whenever you shoot video, always shoot progressive images. It is very easy to convert progressive to interlaced. Converting interlaced to progressive – though FCP X makes it easy – always diminishes image quality.
ADD PROGRESSIVE VIDEO TO AN INTERLACED TIMELINE
Adding a progressive clip to an interlaced timeline is easy. Just edit it in. Final Cut automatically converts it to interlaced and there is no drop in image quality.
NOTE: UHD and 4K images are always progressive.
ADD INTERLACED VIDEO TO A PROGRESSIVE TIMELINE
In either the Browser or the Timeline, select the interlaced clips you want to deinterlace.
Open the Inspector (Cmd + 4) and click the Info text button at the top.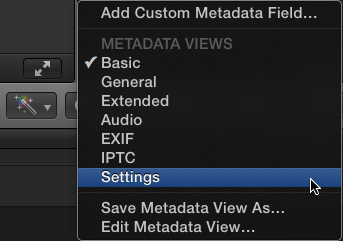 In the lower-left corner, change the popup menu to Settings.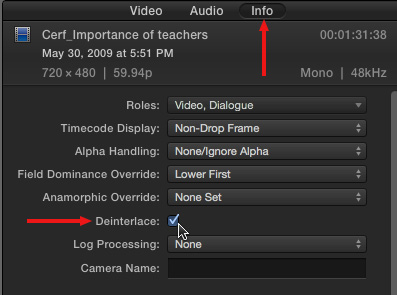 Then, check the Deinterlace checkbox.
Fixed.
NOTE: Selecting the Deinterlace setting causes the frame rate of the selected clips to double. For example, if the original interlaced clips have a frame rate of 29.97 fps, the deinterlaced clips will have a frame rate of 59.94 fps.
VERIFY YOUR CLIPS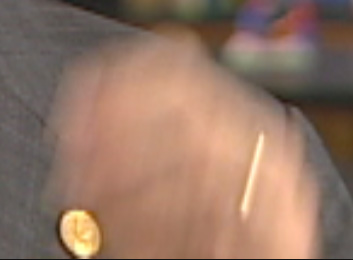 As you can see in this screen shot of a moving hand, deinterlaced clips will, most often, appear a bit softer than a progressive image. This is the result of the deinterlacing process.
To verify that the interlace artifacts are gone (i.e. those thin horizontal lines) set the Viewer to 100% view, Better Quality, then press the left or right arrow keys and look at the image in the Viewer.
Depending upon the speed of your system, deinterlaced clips may require rendering.
---
Bookmark the
permalink
.