FCP X 10.4: View HDR Images on Video Scopes [video]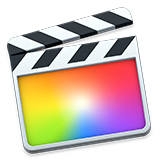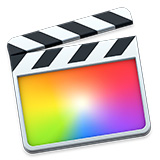 [This is an excerpt from a recent on-line video webinar: "Exploring New Features in Apple Final Cut Pro X 10.4" which is available as a download in our store, or as part of our Video Training Library.]
SESSION DESCRIPTION
Apple updated Final Cut Pro X just before the holidays. So, in this session, we take a look at the latest version of the application.
Join host, Larry Jordan, as he explores the major features, including:
360° VR
HDR & Color Profiles
HDR Libraries and Projects
LUTs
The new Balance Color tool
An Overview of the Color Inspector & Color Tools
HEVC compression
And audience questions
This is a fun session giving you a chance to examine many of the new features. In this short video excerpt, Larry Jordan shows how to display and measure HDR media on Final Cut's video scopes.
---
Final Cut Pro X: Display and Measure HDR Media on the Video Scopes
TRT: 6:35 — MPEG-4 HD movie
---
Our website offers lots more video training in our store.
---
Bookmark the
permalink
.