FCP X 10.4: Keyframe a Color Correction [video]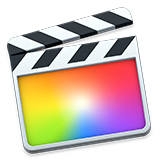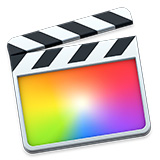 [This is an excerpt from a recent on-line video webinar: "New Color Tools and Color Correction in FCP X 10.4" which is available as a download in our store, or as part of our Video Training Library.]
SESSION DESCRIPTION
Color correction and color grading is the final step in making our images look their best. The enhanced color tools are one of the big new features in Apple Final Cut Pro X 10.4. In this session, Larry Jordan takes a closer look both and illustrates how to use all the new tools to enhance the look of your projects.
This webinar covered:
The basics of color and color correction
Display and customize the video scopes
Create an HDR library and project
New automatic color balance tool
New color wheels
New color curves
New Hue/Saturation curves
Keyframing a color correction
If you want to do a better job fixing color problems, or color grading your footage, this session will give you a host of new tools and techniques you can put to work immediately to make your projects look better.
In this short video excerpt, Larry Jordan shows how to use the new color keyframe feature to create dynamic color changes during playback.
---
Final Cut Pro X: Keyframe Color Correction
TRT: 5:48 — MPEG-4 HD movie
---
Our website offers lots more video training in our store.
---
Bookmark the
permalink
.