FCP 7: Move Projects to Final Cut Pro X [Video]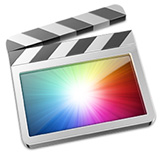 [This is an excerpt from a recent on-line video training: 3rd-Party Plug-ins for Final Cut Pro X, which you can download from our store. You can also access all our Apple training when you become a Video Training Library subscriber.]
Moving projects from Final Cut Pro 7 to Final Cut Pro X is straight-forward, but it requires a utility called 7toX, published by Intelligent Assistance.
It is also important to note that when you send a project between apps,which ALWAYS uses XML, not all elements of your original project make the trip. In this short video, host Larry Jordan shows you every step of the process and explains what you need to know to move your projects successfully.
He also describes what does and what doesn't make the trip safely. If you plan to migrate projects between applications, watch this video first.
---
Demo: Move Projects from Final Cut Pro 7 to Final Cut Pro X
TRT: 6:25 — MPEG-4 HD movie
NOTE: This video may not play inside FireFox, if so, please use a different browser.
Visit our website to see more of our video training.
---
Bookmark the
permalink
.