A Worthwhile Book on Editing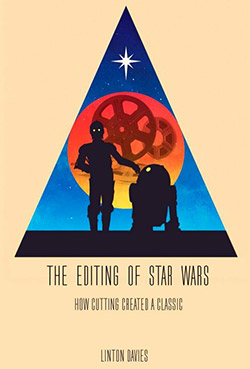 After spending last week working on the latest series of "2 Reel Guys" videos, which concentrates on story-telling more than technology, I was particularly interested when Linton Davies sent me a review copy of his book: "The Editing of Star Wars: How Cutting Created A Classic."
As it says on Amazon:
"'The Editing of Star Wars: How Cutting Created a Classic' is a close reading of the editing in the 1977 film 'Star Wars: A New Hope.' It's based around the idea that editing decisions are not made in the abstract, but within the context of the rest of the film, and an analysis of them should work the same way.

"Star Wars is without doubt one of the most beloved works in the history of cinema, and certainly one of the most discussed. The mass of secondary material, from behind-the-scenes documentaries to cast & crew interviews, makes it a perfect candidate for an analysis that's about what's left out as much as what stayed in."
This short book, about 80 pages, provides an insight into how the film was created editorially. There are both Kindle and paperback versions.
I've read half of this and skimmed the rest. I think you'll like it.
Here's the link if you want to learn more.
---
By the way, if you have a favorite book on editing, let me know and I'll add it to my Recommended Books collection.
---
Bookmark the
permalink
.