Digital Heaven Makes All Final Cut Pro X Plug-ins Available for Free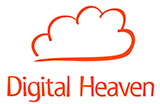 The press release crossed my desk this morning:
Digital Heaven today announced their freeware range for Final Cut Pro X has been significantly enhanced with the addition of 10 video plug-ins that were previously on sale for almost $180. These free plug-ins bring some powerful features to Final Cut Pro X including animated counters, split-screen effects, burned-in subtitles, fixing of dead pixels on footage and six dynamic transitions making them a must-have package for any video editor.
As one of the pioneering plug-in developers for Final Cut Pro over the past 16 years, Digital Heaven has a long track record of making some of their plug-ins available for free. Most recently that has included DH_GridX and DH_WideSafeX. Now six transitions plus two generators and two effects have been added to the freeware package.
In addition, some of these plug-ins have been improved for this freeware release:
Up and Down directions have been added to DH_StretchPan.
Horizontal and vertical adjustment. of background box has been added to DH_SubtitleX.
Maximum dead pixel dimensions have been increased in DH_ReincarnationX.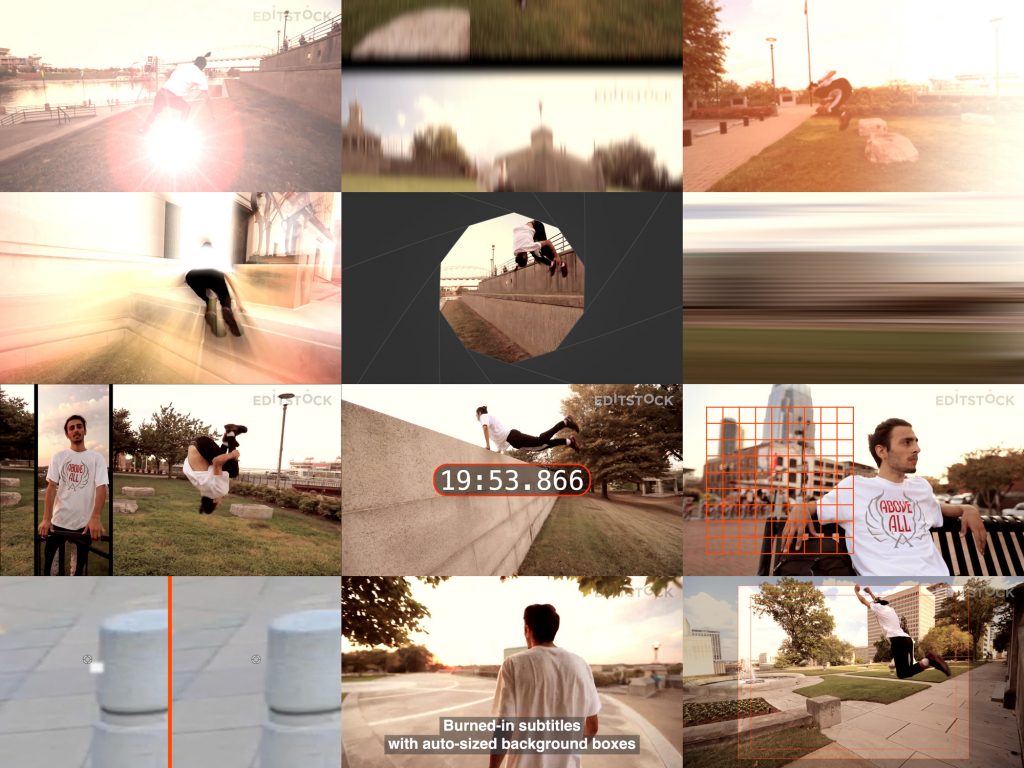 (Click to see a larger image.)
TRANSITIONS (Previously on sale for $29.99)
DH_Flare: The classic lens flare transition gets a makeover with controls for changing the color, angle and a little twist.
DH_FrameRoll: Retro bumpy film splice effect with motion blur.
DH_LightFlash: Replicates the organic imperfection of light leaking into an old film camera.
DH_LightRays: Eye-popping rays transition with three selectable color modes and customisable positioning.
DH_Shutter: Mimics the lens shutter of a camera with iris and vertical styles.
DH_StretchPan: Whoosh-style transition adds dynamic movement between two shots with adjustable direction.
GENERATORS
DH_CounterX: Creates animated timers with many configurable options. (Previously on sale for $29.99)
DH_GridX: Displays a grid with up to 30 divisions to help with lining up on-screen elements.
DH_SubtitleX: The easy way to create subtitles with auto-sized background boxes. (Previously on sale for $29.99)
DH_WideSafeX: Provides 4:3, 14:9 and 16:9 action and title safe areas whilst working in 16:9 aspect ratio projects.
EFFECTS
DH_BoxX: Makes it easier than ever to create split-screen effects. (Previously on sale for $29.99)
DH_ReincarnationX: Fixes dead pixels on footage. (Previously on sale for $59.99)
SYSTEM REQUIREMENTS
macOS 10.7 (or later).
Final Cut Pro 10.1 (or later)
Motion 5.1 (or later).
A QUICK INTERVIEW
I sent a note to Martin Baker, CEO of Digital Heaven, with a few questions.
Larry: This is a big change for Digital Heaven, which got its start creating plug-ins. Why the change?
Martin: The original FCP4-7 products were born out of a need to scratch our own itch when I was still very much editing myself. Many of them were then rewritten for the move to FCPX. As I've moved onto other areas of interest these days it felt like the time was right to draw a line under the "plug-in days" of the company and make them all free.
Larry: How would you describe the plug-ins you are now releasing for free?
Martin: Descriptions are all on the freeware page. They are pretty simple to use. There are tutorials on the website for 4 of them. where you can be amazed at how different FCP X used to look with the old UI!
Larry: You are turning your attention from plug-ins to SpeedScriber. Why?
Martin: Because it's an interesting area and the app has generated more positive feedback from customers than any previous product. There's some big captioning improvements on the way in the next major version.
SUMMARY
Digital Heaven has been creating plug-ins for a long time. If you haven't visited their website for a while, this is a great time to take another look.
Website: https://www.digital-heaven.co.uk
---
Bookmark the
permalink
.