Create Motion Graphics for Any NLE with Apple Motion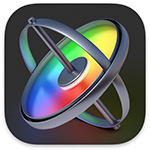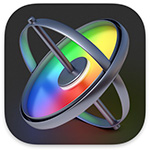 Apple Motion is powerful software that can be used to create motion graphics for any video editor, not just Final Cut Pro.
For example, you can use Motion to create animated text and graphics on a Mac, then export it for use in Adobe Premiere Pro, Avid Media Composer, DaVinci Resolve, even Windows-based NLEs; as well as Final Cut.

To create a Motion project that can be used anywhere, select Motion Project in the Project Browser. Then, on the right side, set the frame size, frame rate and duration.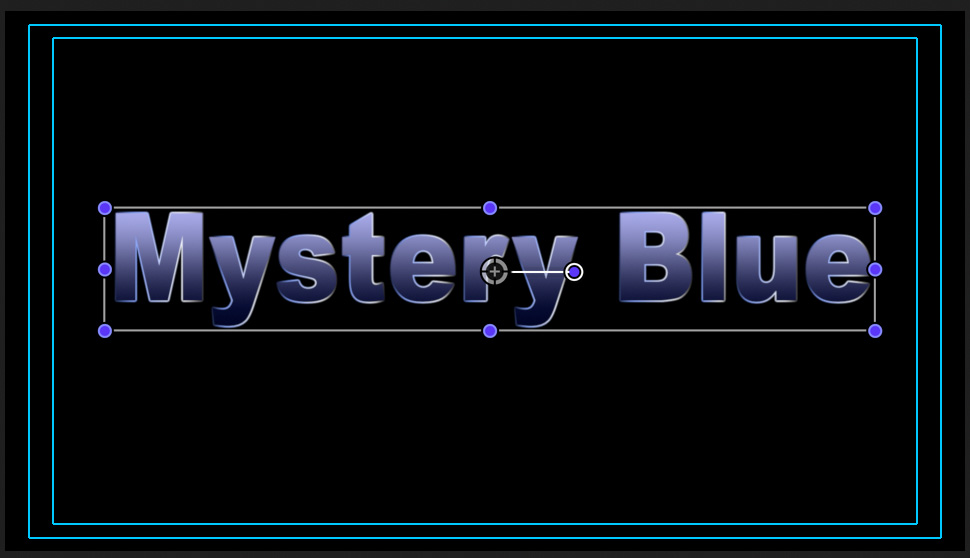 In Motion, use whatever tools you need to create something. In this example, I created a simple animated title. There is lots of training available on how to use Motion. Here's a series that I created that will get you started:
Learn Apple Motion 5.5 – Larry Jordan
NOTE: Motion is especially useful when creating animated infographics. With a wide range of backgrounds, animation and text formatting to choose from, it's my tool of choice for these things.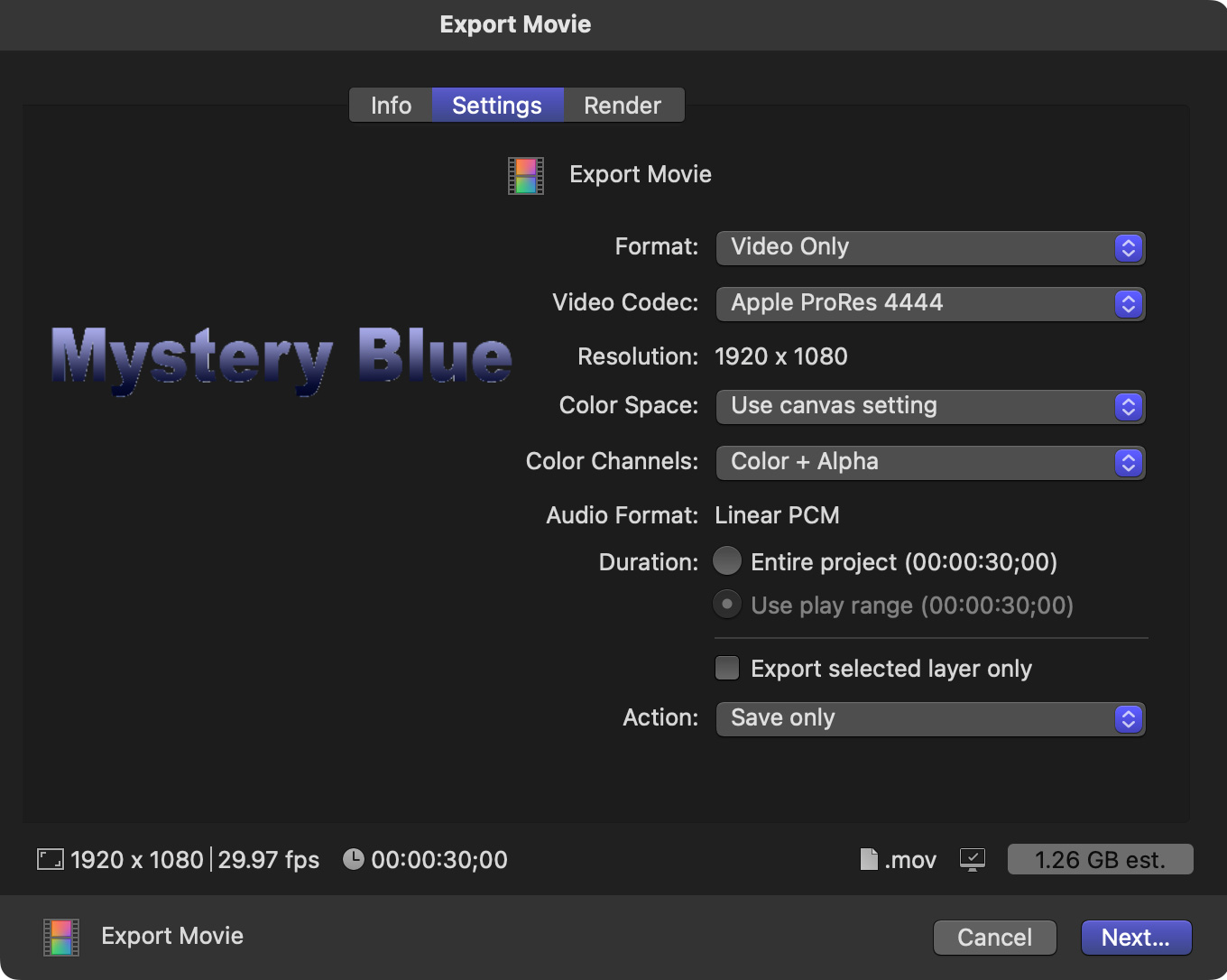 Here's the key step. Once the motion graphic is complete, choose File > Share > Export (Movie). This creates a QuickTime movie with all elements in place and a transparent background. The two key settings are:
Video codec: Apple ProRes 4444
Color Channels: Color + Alpha
This will export the highest-possible image quality WITH an alpha channel (transparency) as a QuickTime movie. This movie can be imported into any NLE, and the Motion project will automatically superimpose itself over any background.
Even if you never use Final Cut Pro, Motion is an excellent tool to have in your arsenal. And, at $50, its also highly affordable.
NOTE: Motion is Mac-only and available in the Mac App store.
---
Bookmark the
permalink
.