Create Custom LUTs for Adobe Premiere Pro Using Adobe Photoshop [v]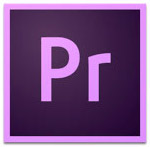 [This is an excerpt from a recent on-line video webinar: "Using HDR Media in Adobe Premiere Pro CC" which is available as a download in our store, or as part of our Video Training Library.]
SESSION DESCRIPTION
High Dynamic Range (HDR), RAW, sLog, vLog, HDR, 10-bit, 12-bit… With all these different high-end video formats, it's easy to get confused. How do you work with them in Premiere Pro CC?
Larry Jordan was asking himself these same questions. So, he borrowed some cameras, started shooting, then shared what he learned. His goals for this session are to illustrate:
Key definitions and core concepts behind HDR media
Tips for color grading media in Premiere
Issues with HDR media in Premiere
How to work with RED, log and ProRes footage in HD sequences
How to create HDR sequences
How to create a custom LUT using Premiere and Photoshop
How to export HDR media from an edited Premiere sequence.
If you want to learn how to make your images look better, or learn more about these high-end formats, or have been working with HDR for a while and have questions, this session is for you.
---
In this short video excerpt, watch as Larry illustrates how to create custom LUTs for media in Adobe Premiere Pro using Adobe Photoshop. This is a VERY cool technique!
IMPORTANT NOTE: I re-recorded the Photoshop portion of this demo. The LUT created in Photoshop is not the same as the LUT I imported into Premiere. Consequently, the colors don't quite match. In real life, if the LUT is the same, the colors will match. I'm sorry for any confusion this may cause. The procedure I'm illustrating is correct.
---
Create Custom LUTs for Adobe Premiere Pro Using Photoshop
TRT: 5:54 — MPEG-4 HD movie
---
Visit our website to see lots more video training in our store.
---
Bookmark the
permalink
.