Cospective CineSync: Media Review, Annotation and Collaboration in Real-time

Recently, Cospective showcased how their products helped the editorial teams at "Game of Thrones," Avatar," "Lord of the Rings" and others to review, annotate and discuss their shots in real time.
Originally spun out from visual effects boutique Rising Sun Pictures as Rising Sun Research, they changed their name to Cospective in 2012 to better reflect the broadening nature of their business.
The company is based in Adelaide, Australia, so I reached out via email to Rory McGregor, CEO of Cospective, to learn more.
Larry: Rory, how would you describe your company and cineSync?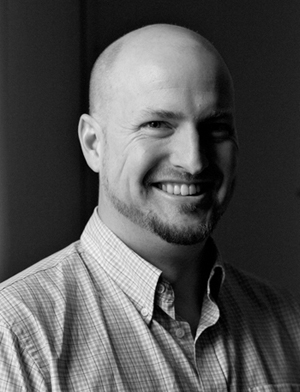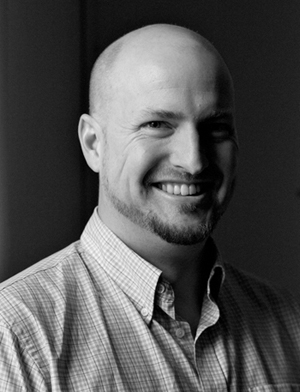 Rory: Cospective is a company that makes software for the film industry. Everyone who works here has come from a background in visual effects (VFX), post-production, games or music, so we know the industry well. We want to provide the tools to make life easier for those who work around us. cineSync is one of our software solutions – it's a synchronised, interactive review and approval tool. It allows users to review work in progress, playback video, make text notes and draw on the shots – all in perfect sync with anyone, anywhere in the world. cineSync also integrates with other industry-standard applications such as ftrack, Shotgun and NIM (for production tracking and asset management) and Aspera (for file transfers).
Larry: For example, what did you provide the editorial team for "Game of Thrones?"
Rory: HBO has relied on cineSync for every Game of Thrones season to date. Their production office was based in Northern Ireland, while HBO is headquartered in LA. Shooting took place in Iceland, Croatia, Ireland and Spain – often simultaneously. cineSync allowed these far-flung teams to have a live conversation – as close to being in the same room as is possible – while looking at high resolution video. In particular, the King's Landing battle of season 8 went through several iterations in cineSync. Users were able to draw on-screen, highlighting areas that needed to be destroyed – where to add fire, smoke, ashes, etcetera.
Using cineSync, showrunners could also remotely collaborate with an expanding number of VFX vendors – sharing shots, annotations, and notes across a wide array of international locales. For example, the dragon assets created by Image Engine would often appear in shots that other vendors had worked on, so multiple artists would be involved with the iteration process. By jumping into a cineSync session, they were able to review work in a timely fashion, without any miscommunication – and were able to meet their schedule as a result.
Larry: There are several well-known review-and-approval titles in the market, including Frame.io and Wipster. What sets cineSync apart?
Rory: There are two major differences between cineSync and other known review tools. The first is live, interactive, synchronised review. Wipster and Frame.io both allow users to make notes against specific video frames, but fall a long way short of being able to actually discuss the issue at hand. How often have you received feedback from someone, only to think "what do they mean by that?". In a cineSync review, you can ask them right away, and they can show you exactly what they mean – in real-time.
The second main difference is security. Any time studio files are held by a third party, there is the potential for disclosure and leaks. With cineSync, there is no third party file hosting – the facilities that generate the content, maintain their control over the content. Each person in a cineSync session is reviewing a local copy of the media – cineSync simply synchronises that copy in each location. There is no video streaming involved and no media ever passes through our servers, so no one at Cospective ever has access to review content. Most facilities even use cineSync from behind their firewall, so they're not connected to the internet -– their files remain locked behind the firewall and inaccessible to any unauthorised parties. On occasions where files are distributed for review outside of a secure facility, cineSync allows for the encryption of those files, and for their automatic deletion from external machines at the conclusion of the review. Review solutions hosted on the internet can never match that absolute security.
Larry: In your announcement, you mentioned some of the highest-budgeted productions on the planet. Is your software affordable by smaller teams?
Rory: Absolutely, cineSync is very affordable for small teams and is used by many! cineSync starts from around $40/month for a 12 month subscription. As the team grows and the review demands increase, we charge for upgrades on a pro-rata basis. In other words, we only charge the difference between what they have and what they need, and only for the remainder of their subscription. Manpower on a project can start small and upgrade later, without penalty.
Larry: Who do you consider the ideal customer?
Rory: cineSync is best suited for film, TV production, VFX and game cinematics. Almost every production these days has a geographically distributed team – even if they're just spread across a single city. It's much quicker to jump into a cineSync session than it is to drive across London or Los Angeles. cineSync helps maintain communication on those productions, where fast, clear feedback is essential.
For those customers who have a lower technical/security requirements, we have another product called Frankie, which is web-based like our competitors. Frankie also allows for fully interactive, live, synchronised reviews, but is most often used for advertising and architectural visualisation.
Larry: How much effort does it take to setup and does it require extensive ongoing IT support?
Rory: cineSync takes almost no effort to set up and requires very little IT support. The software itself can be downloaded from Cospective's website and installed on any machine. There are no software licenses to deal with. The main IT requirement is ensuring that your firewall settings allow cineSync to communicate with the synchronisation servers, but that only needs to be set once.
Larry: What platforms does it run on?
cineSync runs on Mac, Windows, Linux and iOS.
Larry: What feature are you particularly proud of that no one else knows about?
Rory: We have developed a few secret features over the years for specific people, as little Easter eggs that only they know about. One director asked for an arrow that you could quickly draw so it looked like it was going through someone's head – it keeps him amused during long reviews! Jake Morrison (VFX Supervisor for Ant-Man and Thor: Ragnarok) requested the "Kitten of Calm" – he has a secret key combination that plays a picture of a kitten with a relaxing soundtrack – perfect for subduing the most boisterous of review sessions.
Larry: How is it priced?
Rory: cineSync is offered in two main flavours. Basic cineSync is the less expensive option, and includes all the standard features such as synchronised review, drawing tools and text notes. On the other hand, cineSync Pro supports integrations with other software vendors, as well as frame playback, shot sequence support, colour tools, masking and aspect ratio support, zoom and pan, 3D/Stereoscopic playback and much more.
Both account types are provided as a subscription – you can sign up for a month, or a year, or as long as you need. We also offer packages based on the number of people that need to access a review at the same time.
Larry: Write a commercial for cineSync in about a paragraph.
Rory: The Emmy and Academy award-winning tool, cineSync, is the world's most trusted review and approval system for film, television and visual effects. Used by productions worldwide, cineSync is the only review tool that lets you watch high resolution, high frame rate video in sync with anyone in the world. Users of cineSync can see the same frame of video, at the exact same time, regardless of the available bandwidth. No more suffering through stuttering video and delayed playback, cineSync just works. cineSync integrates with industry-leading tools such as Shotgun, ftrack, NIM and Aspera, ensuring a fast, synchronised and streamlined remote collaboration experience.
Larry: Where can we go on the web to learn more?
Rory: www.cospective.com
Larry: Thanks!
---
Bookmark the
permalink
.