Copy or Move Media, Events and Projects into New Libraries [video]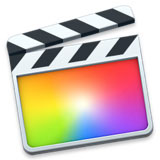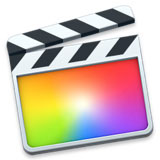 [This is an excerpt from a recent on-line video webinar: "FCP X: Media Management" which you can download here in our store, or as part of our Video Training Library.]
Media management is defined as: "the process of organizing, importing and keywording media prior to and during editing." Sounds simple, but we get more questions about media management in Final Cut Pro X than any other subject. So, this week, our goal is to answer all your questions.
In this webinar, Larry Jordan looks at:
Where to store media on your system
How to organize media
How to move libraries, media and projects
Which import options to use for your projects
How to use favorites and keywords to track all your clips after import
When files should be stored in a library or referenced separately
How to consolidate libraries
How to create libraries from existing events and projects
How to change library preference settings
How to change where media and render files are stored
In this short video excerpt, Larry shows how to copy or move media, events and projects into new libraries. This technique is very useful for sharing projects between editors – Transfer Libraries – organizing files, or trimming libraries that have gotten too large.
---
Copy or Move Media, Events and Projects into New Libraries
TRT: 7:03 — MPEG-4 HD movie
Our website offers lots more video training in our store.
---
Bookmark the
permalink
.