Configure a MacBook Pro for Video Editing [u]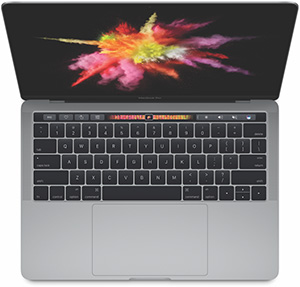 [UPDATE 3: In Nov, 2019, Apple released the 16″ MacBook Pro. While these specific recommendations refer to earlier MacBook Pros, my general suggestions in terms of where to spend money remain the same. UPDATE 2: In July, 2018, Apple updated MacBook Pros again. While the technology has changed, my general recommendations remain the same for these new units. UPDATE 1: In June 2017, Apple updated their MacBook Pro laptops with new processors, more SSD storage and renamed, but not changed, GPUs. ]
A frequent email request from readers is help in configuring a computer for video editing. There are many options and, sometimes, it is hard to decide the best place to spend your money.
Yes, the launch of the new MacBook Pro has had its share of controversy. But, what if you still need to buy a laptop for video editing? What do you really need? How much do you really need to spend?
You don't need to spend a fortune to get the right system. Let me help you decide what you need to buy.
NOTE: Here are three other configuration articles you may find useful:
There are many reasons to buy a laptop, with portability leading the list. However, the MacBook Pro has enough power that you can reasonably consider it for your principle editing system, especially when you combine it with an external 5K or 4K monitor.
WHAT SIZE LAPTOP?
I recommend 15″.
Whether you are running Premiere or Final Cut, larger screen sizes help. Both these interfaces work better on larger screens.
Second, while Apple has expanded – and vastly improved – the speed and storage capacity of the MacBook Pro, I still recommend storing projects and media on an external drive. While there is a benefit to storing everything on the internal hard disk – portability and speed being two of them – using a second drive allows you to move projects between computers, as well as access to your data in the event your computer goes into the shop.
However, for best results, you would be well-advised to consider an external SSD if you want speed, or a RAID if you need more storage space. Single hard disks will work, but don't equal the performance of the laptop itself, or these other two options.
DOES THE TOUCH BAR MAKE A DIFFERENCE?

I think it does. I found it increasingly helpful as I worked with the unit.
NOTE: Here's an article that explains how the Touch Bar works in Final Cut Pro X.
SHOULD I WORRY ABOUT BATTERY LIFE?
I think the current battery controversy will be resolved quickly through software. However, even more than that, video editing burns through batteries, regardless of how long they are supposed to last.
For me, all my editing – even on the road – is done when I'm attached to wall power; excepting only the very tiniest projects. Since I'm never on battery power for editing, how long the batteries last is not an important consideration for me.
UPDATE: The battery issue was traced to a bug in the OS. This is no longer an issue.
WHAT SPEED CPU?
This depends.
If you are principally doing video editing, you can save money by purchasing the 2.6 GHz processor. Both Premiere and Final Cut heavily leverage the GPU and, while the CPU is important, if you are on a budget, you can conserve dollars here.
UPDATE. As the processors and speeds have changed, read this now as: Editing does not require as fast a processor as video compression. The base level processor will be fine for most editing, while a faster processor will benefit compression.
However, if you are principally doing transcoding and compression, then the faster CPU makes sense as both of these tasks use the CPU much more than the GPU.
NOTE: Keep in mind that all the new MacBook Pros use hardware acceleration for H.264 compression, which makes creating videos for the web extremely fast even on slower processors.
UPDATE: And, the 2017 versions now support hardware acceleration for H.265 video.
If budget is driving this decision, selecting the slower processor will be fine, the differences between the two are not significant enough to warrant the extra cost.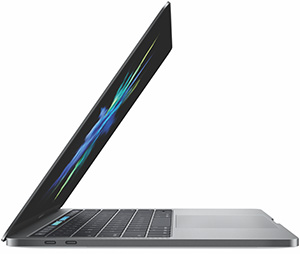 HOW MUCH STORAGE?
The internal SSD storage of the new MacBook Pro is the fastest I've ever measured. It is SERIOUSLY fast!
If you plan to store your media and projects on an external drive of some sort, then get the 256 GB SSD. The operating system and all your applications will take less than 30 GB, leaving plenty of room for temp files and general work space.
However, if you need to have everything stored on the laptop itself, buy the most storage you can afford. SSDs have continued to increase in storage capacity. If you plan to store media externally, you don't need a very large SSD. Again, the OS only takes about 30 GB of storage.
UPDATE: Here's an updated article on storage speeds and media requirements that will help you put your storage needs into perspective.
WHICH GPU?
This is the opposite side of the CPU question. A GPU (Graphics Processing Unit) is specifically designed for rendering bitmapped images very, very quickly. For the first time, all MacBook Pro laptops include both the "built-in" GPU from Intel and a discrete (meaning "separate") graphics system from AMD called "Radeon."
There are three different Radeon GPUs: the 450, 455 and 460. The distinctions between them are the number of compute units – 10, 12, and 16, respectively – and the amount of VRAM – or RAM attached to the GPU itself. The 450 and 455 have 2 GB of VRAM, while the 460 has 4 GB. More compute units means more processing power, while more VRAM means faster performance.
NOTE: You can read more about these Radeon GPUs here.
UPDATE: With the 2017 upgrade, all GPUs were renamed, but not change. So, the Radeon 450 is now 550, 455 is now 555, and 460 is now 560. Performance and recommendations have not changed.
If you are principally doing video editing or motion graphics work, purchase the 455 or, if you can afford it, the 460.
If you are principally transcoding and compressing, the base-level 450 GPU will be fine.
SHOULD I WORRY ABOUT RAM?
All 15″ laptops have 16 GB of RAM. My tests have shown this is more than sufficient for virtually all video editing.
NOTE: Here's an article that goes into editing performance on the MacBook Pro in much more detail.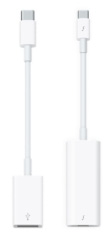 DO I NEED CONVERTER CABLES?
Yes. The MacBook Pro only has USB-C ports. If you have existing devices, you'll need a converter cable for Thunderbolt 2 devices and a second cable for traditional USB devices.
NOTE: Apple also realizes that we are in a transition phase between ports, so they've extended their promotional prices on Apple USB-C adapters (specifically, USB-C to USB-A, Thunderbolt 3 to Thunderbolt 2, and USB-C to Lightning). Plus, the reduced pricing on the new LG 4K and 5K monitors have been extended to March 31, 2017.
Also, if you have a lot of devices, consider a dock, which takes a single USB-C cable from the computer and splits it into a wide variety of separate ports.
HOW MUCH SHOULD I SPEND?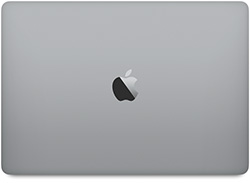 The base level 15″ MacBook Pro is $2,399 (US). This will be fine for all SD and general HD editing that is not effects-heavy.
Adding a higher performance GPU to this system will improve effects and color grading performance and be adequate for virtually all HD editing, even multicam work. This raises the price to $2,599.
If you are working in 4K or higher resolutions, do lots of effects work in After Effects or Motion, and are principally focused on video editing, the higher end laptop with 512 GB of storage and a top of the line GPU will be a better choice. This raises the price to $2,899.
And, for those of you who believe that money is no object, the top of the line system complete with all the storage Apple can cram into it, will set you back $4,299.
If it were my money, I'd go with the $2,899 system:
2.7 GHz Intel Core i7 processor
512 GB SSD
Radeon Pro 460 with 4 GB of VRAM
As always, I'm interested in your opinions.
---
Bookmark the
permalink
.