Compressor: Create an iTunes Store Package [Video]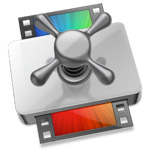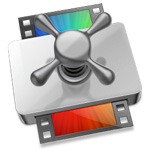 [This is an excerpt from a recent on-line video training: "New Features in Apple Compressor 4.2," which you can download from our store. You can also access all our training when you become a member of our Video Training Library.]
The latest version of Apple Compressor (v.4.2) adds new features, much faster speed (read more on that here) and the ability to create iTunes Store Packages.
In this short video tutorial, Larry Jordan provides an overview of what iTunes Store Packages are and how to create them in Compressor.
TWO CORRECTIONS
I made two errors that I want to correct before you watch this video:
I stated that you can leave the Short Vendor ID and number blank. This is incorrect. In reading Apple's White Paper, which is referenced in this video, it's important for users to enter text in the vendor ID and short name fields, even if it's just temporary text. Don't leave them blank.
The source file for your movie is always transcoded to ProRes 422 HQ for delivery to the iTunes Store.
---
Create iTunes Store Packages in Compressor 4.2
TRT: 7:07 — MPEG-4 HD movie
Our website offers lots more video training in our store.
---
Bookmark the
permalink
.