Compressor: Burned-in Timecode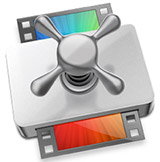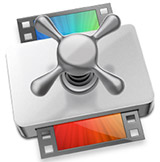 Burned-in timecode permanently displays the timecode of a clip as you play it back. It is very useful when reviewing dailies or other in-progress videos where accurately referencing the time of a frame within a clip is helpful.
GET STARTED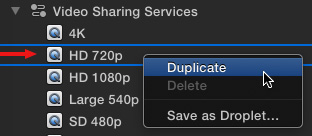 To modify a Built-in setting, you first need to duplicate it by right-clicking the setting you want to modify.
To modify a custom setting so that it always adds timecode, select it in the Settings panel.

To modify a setting that's already applied to a clip, select the setting name, which is located just below the clip name.
Whichever you choose, you need to select the setting you need to modify.
ADDING TIMECODE

With the setting selected, open the Inspector (the gray bars at the top right corner of the Compressor window).

Then click the Video tab.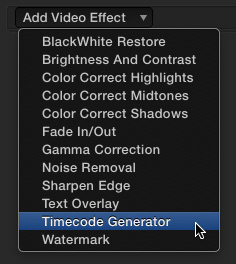 Scroll down to the bottom of the Video window, and select Timecode Generator from the Add Video Effect popup menu.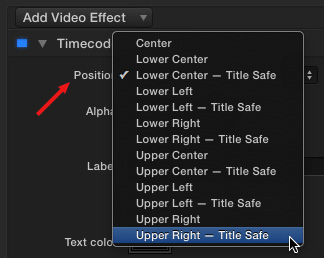 Set the position from the Position menu.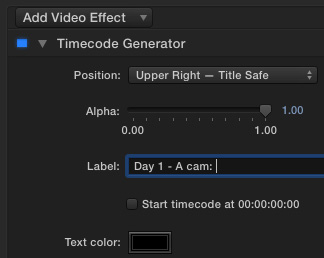 Adjust Opacity for best readability. Add a label, if you want. For example, I'm flagging these clips as "Day 1 – A cam:".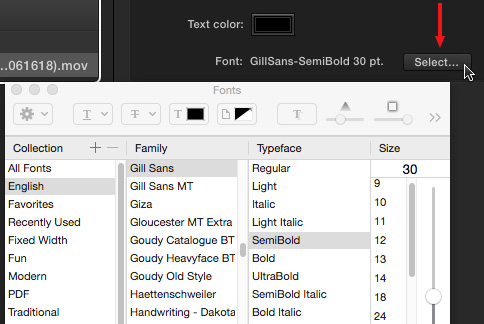 Click Select to change font, font color or font size. (Remember the image displayed in the Preview window is most likely smaller than the actual video.)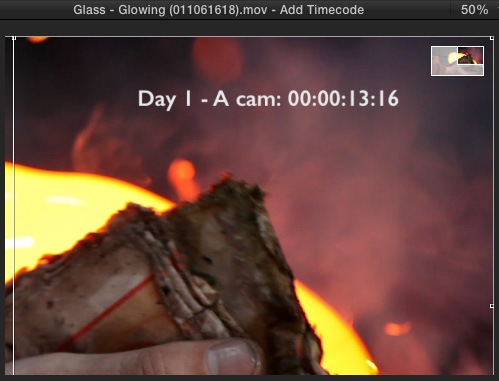 When you are done making changes, there's nothing to save, as Compressor saves settings instantly.
Simply sit back and admire your results.  Done.
---
Bookmark the
permalink
.