Compressor: Build a Compression Network [Video]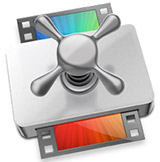 [This is an excerpt from a recent on-line video training: Video Compression Comparison, which you can download from our store. You can also access all our training when you become a Video Training Library subscriber.]
Video compression can take a long time. And, with Apple Compressor, two attributes which can improve compression speed are turned off by default.
If you are compressing files which are stored on a network server, you can significantly improve compression speed by building a "compression network" by combining multiple computers into a single compression engine.  In this video, Larry Jordan explains how to create it, when this network is a good idea and when it is not.
---
Demo: Build and Enable a Compression Network
TRT: 4:40 — MPEG-4 HD movie
NOTE: This video may not play inside FireFox, if so, please use a different browser.
Our website offers lots more video training in our store.
---
Bookmark the
permalink
.