Compressor 4.2.x Trouble-Shooting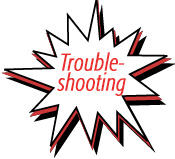 I've been getting a lot of questions recently dsicussing problems with Compressor.
So, I went searching Apple's website and found the following KnowledgeBase article that provides eleven very-helpful trouble-shooting steps.
If you are having problems, start at the top and work your way down:
https://support.apple.com/en-us/HT203476
---
Bookmark the
permalink
.