Compressor 4.1: Video Compression Basics [Video]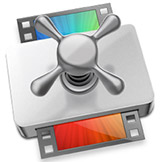 [This is an excerpt from our latest webinar: New Features in Apple Compressor 4.1, which you can download from our store. You can also access all our Compressor training by becoming a subscriber.]
Video compression is essential in today's web-based world. Yet, video compression is also intimidating with so many settings containing multiple arcane options that is it easy to lose sight of our goal: To create great looking images stored in small files.
In this video overview, Larry Jordan explains the basic concepts of compression, starting with defining terms and illustrates the relationship between bit rate, file size and image quality. He shows what artifacts are that can damage image quality and how to look for them. If you need to learn the fundamentals, or simply want to brush up your understanding, this short video will help.
---
Create a Project Snapshot
TRT: 14:10 — MPEG-4 HD movie
NOTE: This video may not play inside FireFox, please use a different browser.
Visit our website to see all our training articles, videos and more!
---
Bookmark the
permalink
.