Commentary: Sales vs. Subscriptions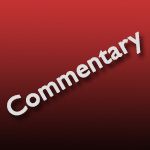 There's been a lot of debate since Adobe switched from a sales to subscription business model for their software. Reactions, as you can expect, were mixed, with the loudest voices coming from those who were opposed to the switch. Since then, other developers – most notably Red Giant with Universe – have experimented with this approach.
NOTE: The concept of subscribing to software has been around for a long time in the business world; I'm thinking about accounting software specifically, but subscriptions are new in the media industry.
I was reflecting on this today and wanted to share my thoughts – because there's more than just the issue of "renting" vs. "buying" software that's worth talking about.
Here's my thesis:
Development which is driven by sales is focused on creating new software with new features to get new users to buy the product and motivate existing users to spend money to upgrade.
Development funded by subscriptions is focused on keeping existing subscribers happy so they don't unsubscribe. Subscriptions allow a deeper emphasis on fixing bugs and improving performance in addition to adding new features which, traditionally, don't generate upgrade revenue but do make the existing product faster and better.
Most developers live in a feast-and-famine revenue cycle where money rolls in with a new release then quickly tapers off as existing users finished upgrading. Marketing to find new users is a never-ending activity, but the farther a company gets from a launch, the less revenue they have to work with. The emphasis is always on "what are we doing next?"
Subscription revenue, on the other hand, is steady and can be easily projected on a monthly basis by extrapolating from the current subscriber base.
One of the complaints I hear frequently is: "Why don't developers spend more time fixing bugs and less time adding new features?" And the answer is: They can't afford it. Finding and fixing bugs is ridiculously time-consuming and often isolated to specific systems or system configurations. Fixing bugs is necessary, true; but really, really difficult. And we all expect that upgrades to fix bugs will be free.
This puts developers in the worst possible situation: undertake really difficult work and know, going in, that they won't make any money from it.
Clearly, every developer wants to create great products and they all dedicate resources to finding and fixing bugs. Just as they dedicate resources to creating new products and new features. But, like any business, they need to "go where the money is."
Speaking only from my personal point-of-view, the difference between sales and subscriptions is striking.
I've been selling video training for about eight years and offering online subscriptions for almost three (January marks our third anniversary). When we release new training, our sales spike on the day of release. However, the next day – only 24 hours later – sales volume falls by 50%. The next day it falls again by 50%. Looking at new release sales for the last three years, that 50% daily drop is absolutely predictable. Within a week, our sales volume is back to the same level it was before the new products were announced.
Granted, we now have a pile of cash we didn't have before – but, essentially, this means we are funding our business for the next several months on revenue generated in 48 hours.
Sheesh…!
Because revising our training is totally dependent upon how often other developers upgrade their software, we realized several years ago that we needed to figure out a way to smooth this revenue flow, which is why we added subscriptions to our Video Training Library.
NOTE: We could, like other publishers, expand the subjects we cover, but we decided to focus on applications related to media, rather than try to be "all things to all people." We opted for "deep," rather than "broad."
Subscriptions provide access to all of our video training – currently close to 800 movies – for one low monthly fee. While the revenue per day from subscriptions is far, FAR less than when we release a new title, we can count on subscription revenue from month to month. Subscriptions haven't stopped me from creating new training, but I discovered that it changed my thinking on the type of training to create.
While I am interested in creating new training for major new software releases, I am even more interested in creating training that broadens the subjects available to our subscribers, without worrying about whether these titles will generate big sales. Subscriptions give us the revenue we need to sustain the company so that we can explore these subjects more intensively.
For example, video compression, media management and color correction always draw a crowd. But there also needs to be training on double-system sound, audio mixing, 3rd-party plugins, multicam editing and other subjects which are vitally important, but will never generate a profit if we had to sell them solely as a stand-alone title.
Our company offers products for sale and subscription. I have no intent to change that as there are large audiences for both. New products generate excitement. Subscriptions allow us to remain in business.
As always, I'm interested in your thoughts.
P.S. And, I would be remiss if I didn't suggest you click here to learn more about our video training subscription service.
---
Bookmark the
permalink
.