Commentary: Rethinking DVDs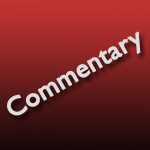 The world of software and hardware move faster than we want them to. I was thinking about this fact during the last week when I got yet another email asking how to create DVDs.
One of the more interesting marketing facts that I've learned is that people will pay more for something they can hold in their hands than they will pay for something to download. No where is this more evident than in the world of DVDs (and, by extension, CDs and Blu-ray Discs).
Check out the price of an album on iTunes versus Best Buy and you'll see what I mean. I'm not suggesting there is a vast pricing conspiracy at work here, its just a fact of life that we value things we can touch more than things we can't. And any marketer worth their salt will always charge as much as the market will bear.
We do the same thing when pricing our services: we try to find the best balance between the amount we want versus the amount the client will accept. It is a fine balancing act that's been going on between buyers and sellers since time immemorial.
However, the tech world has embraced downloads with a vengeance. Every where you turn, if the product can be reduced to bits and bytes, its available online. Getting physical product is increasingly difficult. The reasons are not hard to see: downloads are faster, easier, and, if properly implemented, safer and more secure as well. Distribution costs are also much, much cheaper; even when you include bandwidth and web development costs.
The tech world, which lives about six months farther into the future than the rest of us, is all over downloads. Which means that for those of us that depend upon DVDs and other optical media, we have a variety of hard business choices to make.
So far, we've been able to limp along. But those days are rapidly dwindling.
THE ISSUE
Many of us have generated a nice part of our income from selling media on DVDs and other optical media. This doesn't make us bad people, just that our business is different from the technology business. They create technology. We use technology to make money.
The problem we face is that Apple discontinued DVD Studio Pro three years ago when they released Final Cut Pro X. While there is a DVD output option in Final Cut Pro X (and Compressor, for that matter), it is much more limited than what we could do in DVD Studio Pro. Apple supported DVD Studio Pro for a year or so after the product was discontinued, but even that support has stopped.
Adobe, on the other hand, continued selling Encore – which does a fine job of creating both DVDs and Blu-ray Discs – as a stand-alone product long after DVD SP died. Did, that is, until June of this year, when individual Encore sales were discontinued and Encore CS6 was bundled in with the rest of the Creative Cloud applications. Adobe has also made clear that they will not be developing Encore in the future.
This forces us, as media creators, to think about how to handle the issue of selling products on optical media because, in my daily email, a lot of folks are asking me that question. It is hard to lose that revenue stream.
THINKING THROUGH THE SOLUTION
First, we need to accept that DVDs and other optical media are not coming back; they are on a slow slide to oblivion. Not today, not tomorrow, but just as with as 8-track tape, floppy disks, and ZIP drives, optical media will become history. Today, there isn't a mobile devices that can read optical media and many new computer systems require external devices in order to access DVDs.
NOTE: By the way, this forced obsolescence has an impact on all our archives that we've stored on optical media over the years. I'll have more on archiving options next month.
At the very least, you need to start planning for the day when optical media is unplayable. You need to develop a business model that accepts that the vast majority of the market will not be able to play DVDs in the near-to-medium future.
In the meantime, there's no reason to leave good money sitting on the table. We still have options when it comes to optical media.
NOT EVERYONE CHANGES AT ONCE
There's a hierarchy to tech life. First, the tech companies are all scrambling to find "the next great thing." This forces constant development and product launches. Some products find a market. Others find the trash. So, there will always be someone shouting "This product will change your life." Sometimes they are correct. Many times, they are just blowing smoke.
Second, are customers who like being on the cutting edge. They like being a first adopter, and, generally have the money to support it. If these people are your market, then you need to respond more quickly to technology changes than most of us.
Third, are media creators who use technology to tell stories. We are always mindful of new gear, but we are even more mindful of deadlines, budgets, and the need to get the job done. If its a choice between meeting a deadline or buying new gear, the deadline always wins.
Fourth, is the general market. They adopt new technology, but only as it becomes widely available and affordable. They don't replace technology very often, instead, they will keep older technology because it works, they have media for it, and its paid for.
NOTE: There are also the technology laggards. The Luddites that enjoy being so far retro that the old is looking new again. These are a fine group of people, but they aren't a very big market.
This means that, with any technological change, the market will change slower than the technology leaders – and we are caught in the middle. Because of this built-in lag, we have several options on optical media.
OPTION 1: KEEP AN OLDER SYSTEM RUNNING
I just retired my old 2010 Mac Pro. Phenomenal system, used it 24 hours a day. But, well, you know, the siren song of new hardware grew too great. So, I replaced it with an iMac, which is what I now use as my everyday computer.
However, I made a point NOT to upgrade the operating system on that Mac Pro. I currently have a boot drive on it running OS X 10.6.8, specifically so I can use DVD Studio Pro, Final Cut Pro 7 and Soundtrack Pro. Not that I use them everyday, though I do use FCP 7 every week, but so that I COULD use them every day, on a reliable system, if I needed to.
If you need to retain the ability to create DVDs, or CDs or Blu-ray Discs, find a system you like and stop upgrading it!
This is an important point – software and operating systems are designed for each other. When Apple stopped developing DVD Studio Pro, OS X 10.9 was not even flow-charted (or whatever "they" do when first thinking about an operating system). There is no way that DVD SP could be designed to run with an OS not released until four years in the future on processors that didn't yet exist.
DVD SP works great on OS X 10.6.8 or 10.7.5. It runs well on OS X 10.8.5. However, I would be dubious using it on OS X 10.9 or later. Why? Because it was never designed for those systems. It may run, but it isn't designed to run well on it.
Use the same philosophy for Adobe Encore. That software was developed for machines created 2 years ago and earlier. That means it is optimized for OS X 10.7.5 or earlier.
Software will not run on every future operating system upgrade. And you don't want to be surprised when it breaks. So, pick a computer you can use to create optical media and stop upgrading it.
NOTE: If all you need to do is create DVDs, but don't need access to the Creative Cloud, search eBay for a boxed copy of Encore CS6 or the CS6 Production Bundle. Then, install it on a computer running an older version of Mac OS X.
OPTION 2: SHIFT YOUR BUSINESS THINKING
I still create DVDs; several a week, in fact. However, my current financial model is built without any DVD revenue at all. This took a major shift in my thinking and in how my company plans for the future. It is always a good idea to plan for shifts in technology.
Downloads will provide you a much bigger audience, but at a potentially lower selling price. Downloads force us to rethink marketing, pricing and products. Again, its that age-old balance between buyer and seller. Keep in mind also that, properly implemented, downloads give you access to a far larger audience, but require an entirely different method of marketing with less revenue per unit to use to market your products with.
The earlier you start planning, the easier it is to make the transition.
OPTION 3: SOMETHING DIFFERENT
There is one value of DVDs, however, that has not gone away. Hard as it is to believe, not everyone has high-speed Internet. In fact, I get requests every week from parts of the world that have no Internet access, or access so slow as to make downloads unworkable. Currently, we meet this need supplying DVDs to transport our training to places the Internet doesn't easily reach.
In fact, as I was writing this, a new idea popped in my head. Quite without thinking about it, we have shifted our perspective about what a DVD is.
In the past, DVDs meant standard-def video. (In fact, all DVD-Video disks are always and only standard-def video. HD only lives on Blu-ray Discs.) And this option is going away quickly.
But, a DVD can also be used to store data. And, in "data storage mode," it can hold any files that will fit on a disk. SD video, HD video, Keynote slides, anything.
Well! If all we are using DVDs for is storage, why not shift to USB thumb drives with our logo on them? USB drives provide far more storage at far faster speeds for the same shipping costs, with the added benefit of supporting both Mac and PC systems – assuming we format the drives correctly. Unit costs are higher, but they are not going to be technologically obsolete anytime soon.
USB drives give us any flavor of video we can create on our computer, without the SD limitation. We could even create a DVD image and store it on the thumb drive so that the end user/viewer sees exactly the same image as they would see if they loaded a DVD into their computer.
Granted, this isn't the same thing as a DVD playing on a living room TV set, but many new TVs have USB drives built in. And compressing files for a thumb drive is as simple, or maddeningly complex (depending upon your point of view), as compressing videos for the web.
A USB drive can emulate a CD, DVD, Blu-ray Disk, or a hard disk storing QuickTime or MPEG-4 movies on the drive, without the limitations forced on us by optical media formats. And duplication is far easier than Blu-ray Discs.
NOTE: You could say that that CDs or DVDs are harder to copy than a USB drive. But no one would say that accessing media on a CD or DVD is hard.
SUMMARY
I'm not advocating a particular option. Each of us has specific needs and only you know what will work for your business. But, the world is changing. At a minimum, protect yourself by keeping an older system around "just in case."
Then, spend time thinking about what you need to take the place of the traditional DVD. There are a number of options – you just need to figure out which is the best one for your customers, and for you.
As always, I'm interested in your opinions.
---
Bookmark the
permalink
.