Commentary: Getting Started is Really Hard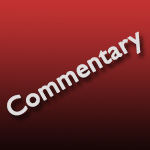 The hardest part of learning any new hardware or software is getting started. And the hardest training to write and teach is to explain to new users how to get started.
This week, I've been living both sides of that equation.
We are in the process of moving into new offices, which includes upgrading a lot of our hardware, software and media gear. This means my team and I have a lot of new things to learn. Learning new things is generally fun, except we have some major deadlines staring us in the face which makes it much harder to concentrate.
TAKE A STEP BACK
I've been teaching and using Final Cut Pro and Premiere Pro for more than ten years. The way they work is both obvious and straight-forward – to me. But as my email makes clear every day, if you are new to the software they are neither obvious nor straight-forward. They are complex, confusing and scary.
Both Apple and Adobe work really hard to make their software as approachable and "learnable" as possible. But working with media is complex by definition and when you are new to the field, nothing seems to make any sense. Until, one day, you suddenly realize you understand it and you wonder why you were ever confused in the first place.
The challenge is that once you understand it, explaining it to someone who is new becomes really difficult. What is opaque to them is obvious to you. Because there is so much cool stuff to talk about, it is hard to slow down and take the time to bring new folks up to speed on the absolute basic fundamentals.
This is why, in my training and email, I take extra time to explain precisely how to get started and how to configure your system. There's no value in showcasing a really cool effect, if the people watching don't know how to create a new project and import media.
THE ROLES REVERSE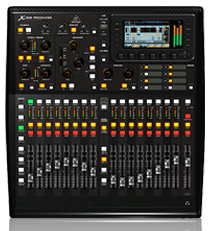 Last week, I found myself back in the newbie chair. As part of my new office, we are installing a Behringer X32 Producer audio mixing console with a Behringer S16 Digital Snake. This is a HUGE step up from the Mackie VLZ-1402 analog mixer I've been using for the last ten years.
Its my first big step into digital audio, programmable mixers, and mixer technology that I've been reading about for years. I was really excited about adding this new gear.
Until I slammed into the "You-Don't-Know-Nothin'-Jack" brick wall. Nothing worked. My production team includes an Emmy-award-winning audio mixer and an extremely talented video producer – and none of us could even figure out how to turn on a mic.
Setting up a digital audio system was new to all of us. We needed help. Now.
The first thing we did was open the Quick Start guide provided with the mixer, but it assumed we had some digital audio experience. I've read that six page guide ten times. I understand the names of all the connectors and knobs, but have no idea what they do or how we use them.
Next, we went to the Behringer website to find the user manual. But, Behringer doesn't provide manuals on their support page. Nothing. Do a web search for "user manual" and it lists every product in their catalog – but no manuals.
NOTE: I discovered, much later, that Behringer does not consider user manuals "support." They are listed as downloads on each product sales page. Which makes sense only if you purchased the gear from Behringer, which you can't.
We contacted Sweetwater Sound from whom we bought the board to give us some basic help in simple tasks like getting a mic to work. I discovered that a knowledgeable sales rep is not the same as support.
"You may have purchased the product from us, but we can't really help you," Sweetwater support told us. "You'll need to read the manual."
"How do we find the manual? Where can we go to learn how it works?," we asked.
"Here's a link to a wiki that contains the manual," they replied, "We are not set up to provide training, but will try to answer simple support questions. Also, we don't know anyone we could recommend that trains in these products."
Time to go to YouTube to see what videos exist. Behringer has a lot of videos on their high-end mixer, the X32. In fact, much of their website is devoted to the X32, but no training that we could find on the model that we purchased. Naturally, the operation of the two is not the same.
There were no setup videos for this product on either the Behringer or Sweetwater websites.
In other words, the new user was totally ignored. Sigh…
RESOLUTION AND LESSONS LEARNED
Ultimately, we tracked down the user manual by doing a Google search. Then, because we were in LA, we hired an experienced audio installer to come out to explain and install the system. We have it working – sort of. But not everyone lives in LA, or has access to these resources.
We discovered that we probably bought the wrong mixer – it is inadequate for live mixing. But, now, two weeks have passed and we can't return it for its bigger brother.
Buying this mixer is probably going to be a multi-thousand dollar mistake on my part. So I wanted to share with you the lessons that I've learned so far.
When moving into a new area of technology, don't underestimate how much you don't know. I assumed that a digital audio mixer would be similar to an analog audio mixer. This was a completely wrong assumption.
When moving into a new area of technology, look to see what resources are available to help new users learn the technology. In our case, there were almost none; even from the manufacturer.
Resellers are not set up to provide support or training; their margins are too thin. Even if they promise support, plan to get support from someone else.

But I also have some suggestions for Behringer that would make life a LOT better for new users:
Create a comparison chart that shows key feature differences between products in the same family. If I had known how awkward it is to switch between mixer banks when doing a live mix, I would not have considered purchasing the X32 Producer.
Create videos that explain the differences between mixing audio in analog vs. digital. Not everyone is an early adopter. Creating new user videos is boring, because the sexy stuff is in the high-end features. But if we can't figure out how to get started, all the sexy new features are useless to us.
Have someone who has never run a digital mixer review and approve your Quick Start Guide – or provide a second Quick Start Guide to explain the basics to someone coming over from analog mixing.
Post user manuals in multiple places. Don't require users to use Google to navigate your website.
Provide some level of support for new users. The forums, as far as we could see, were composed of experienced users talking to experienced users. We were newbies who couldn't figure out how to turn on a mic; there was nothing at our level to help us get started.
Don't expect resellers to support your products. They won't.
SUMMARY
This has been a very humbling week for me. It has taught me to do a much better job in finding resources that can help me get started with something new BEFORE spending the money to buy that new product.
It also reinforced how important it is that I not lose sight of the new user in my training.
I'm sure I'll get this mixer working in time; or I'll bite the bullet, scrap it and chalk it up as a dumb decision that cost me a lot of money.
But I will never forget what it was like to be a new user struggling to learn how to plug in a mic and get it to work. THAT lesson I'll use every day.
---
Bookmark the
permalink
.