FCP X: Use Masks to Color Correct a Portion of an Image [video]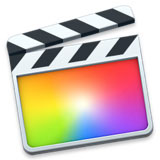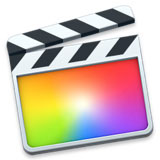 [This is an excerpt from a recent on-line video webinar: "Color Correction in Final Cut Pro X" which you can download from our store. You can also access all our training when you become a member of our Video Training Library.]
There's nothing worse than returning from a shoot to discover that all your images are blue, or green. Or, the frustration of trying to create a compelling look for your story and not knowing how all the different color tools work.
In this week's presentation, host Larry Jordan explains how to make your images look great using the built-in Color Corrector effect and video scopes. During this presentation, Larry covers:
How to display, adjust and read video scopes
How to use the Color Board
How to fix color problems
How to create unique looks
The advanced masking features in the Color Corrector effect
How and when to use the Broadcast Safe effect
In this short video excerpt, Larry illustrates how to use color and shape masks in Final Cut Pro X to adjust a portion of an image. (Correcting just a range within an image is called a "secondary color correction.")
---
Use Masks to Correct a Portion of an Image
TRT: 4:52 — MPEG-4 HD movie
Our website offers lots more video training in our store.
---
Bookmark the
permalink
.