Closed Caption Overview in Adobe Premiere Pro CC [video]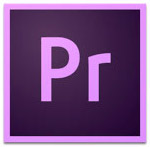 [This is an excerpt from a recent online video webinar: "Closed Captions in Adobe Premiere Pro CC" which you can download in our store, or view as part of our Video Training Library.]
Closed captions are intimidating! But, closed captions are also vital to understanding a movie for anyone who has trouble hearing or speaks a different language. The problem is that creating closed captions is not easy, even though captions are required for more and more media projects today.
In this session, join host, Larry Jordan, as he demystifies closed captions and:
Explains what closed captions are
Shows how to work with different caption formats
Shows how to modify existing captions
Shows how to create new captions
Shows how to export a movie with captions included
There's no reason to let captions intimidate you. After this session, you'll be able to add, modify, edit and export captions easily using Adobe Premiere Pro CC.
---
In this short video excerpt, Larry explains what captions are, the different formats available and gets you ready to edit captions in Adobe Premiere.
Closed Caption Overview
TRT: 6:37 – MPEG-4 HD movie
Our website offers lots more video training in our store.
---
Bookmark the
permalink
.