Change Your Movie's Poster Frame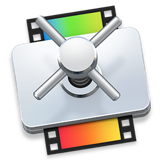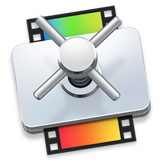 The "poster frame" is the small, thumbnail image that is displayed by the Finder for most movies. Most of the time, we don't care what the poster frame is. But, sometimes, we care a lot.
The problem is that when you export files from Final Cut Pro X or Premiere Pro CC, the poster frame is assigned automatically. Unlike YouTube, you can't pick the poster frame you want displayed.
However, there is a simple fix using Apple Compressor. Better, you can do so without re-encoding or compressing the file. Here's how:
Choose File > Add File to add the original file to Compressor. (Shortcut: Cmd + I)

Apply any compression setting by dragging it on top of the file name in the Job section of the interface. (I'm using Apple ProRes 422, but it really doesn't matter.)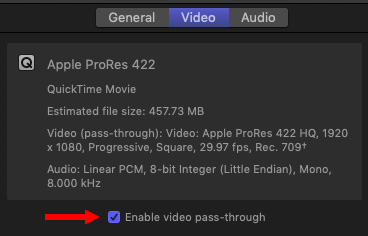 Make sure the compression setting that you just applied to the file is selected. Then, click the Video tab in the Inspector. (If the Inspector is not displayed, click the icon in the top right corner of the interface.) Then, check Enable video pass-through. This "passes-through" the video without making any changes to it.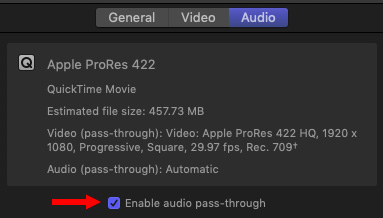 Next, click the Audio tab and check Enable audio pass-through.
These two steps make sure that your file is only copied and not compressed.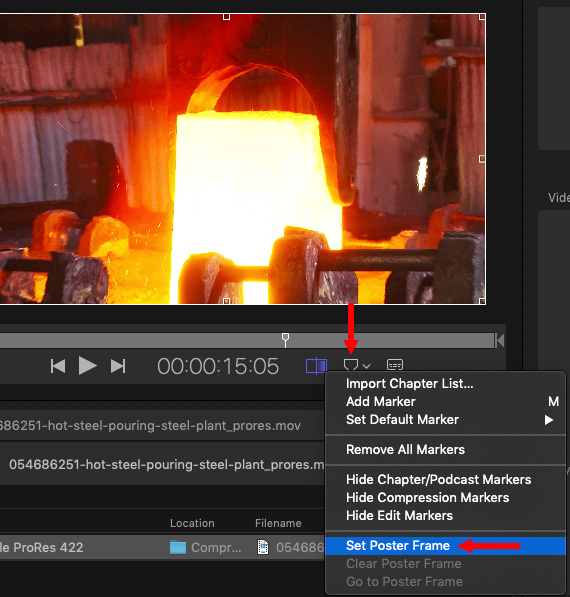 The last step is to set the poster frame. Drag the playhead under the movie to the frame you want to use, then click the Marker pop-up menu and choose Set Poster Frame.
NOTE: As you can see, you can also use this menu for other marker tasks as well.

Repeat this process for as many files as you need to generate poster frames.
Click Start Batch at the bottom to begin copying the file(s) and apply the new poster frame to each movie.
The secret to this technique is the Pass-Through settings. These override the compression settings – which is why you don't care which compression setting you initially pick – and allow you to make a copy of the master file using Compressor without altering the source video or audio.
EXTRA CREDIT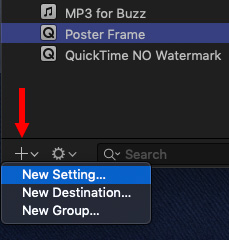 You could also create a new compression setting as a custom preset – call it, say, "Poster Frame." This allows you to create these settings once, then apply them to as many files as you need. Keep in mind that you can't save this as a droplet, though, because that wouldn't allow you to set the poster frame.
---
Bookmark the
permalink
.