Change Drop Zone Framing in Final Cut Pro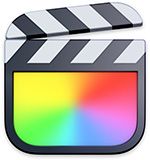 I'm indebted to Jay Rubin for discovering this tip.
Last week, I wrote a tutorial on how to create a template in Motion for use in Final Cut that displays three images on the screen at once. (You can read it here.)
NOTE: Although I'm using my template, this technique works for any effect or generator that uses drop zones.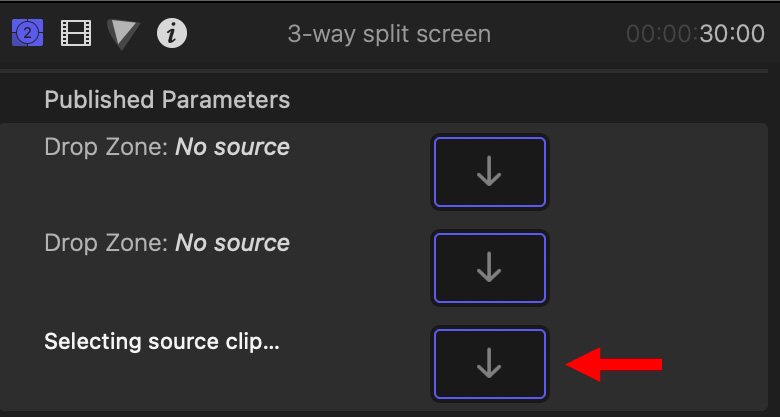 The finished template in Final Cut has three empty drop zones.
In the Inspector, click inside a drop zone to open it.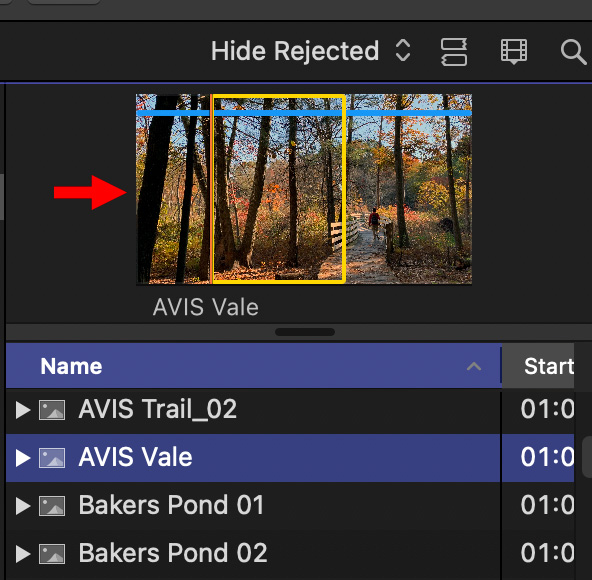 Select the clip you want to add to the drop zone in the Browser and click the image at the top of the Browser. (Clicking the name of the clip in Browser list view won't work.)
NOTE: You can continue selecting drop zones and clips until all three windows are filled, but, to illustrate this point, I'll stop with one.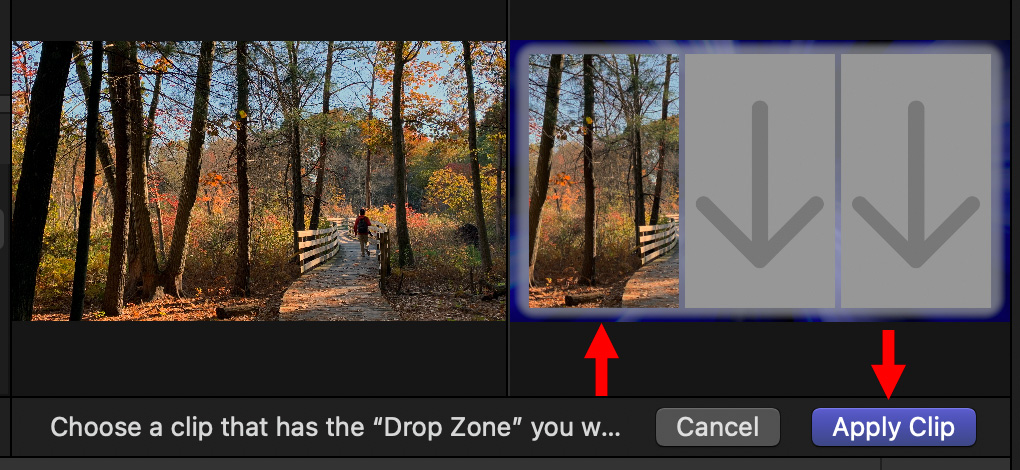 Click Apply Clip at the bottom of the Viewer to lock in your changes.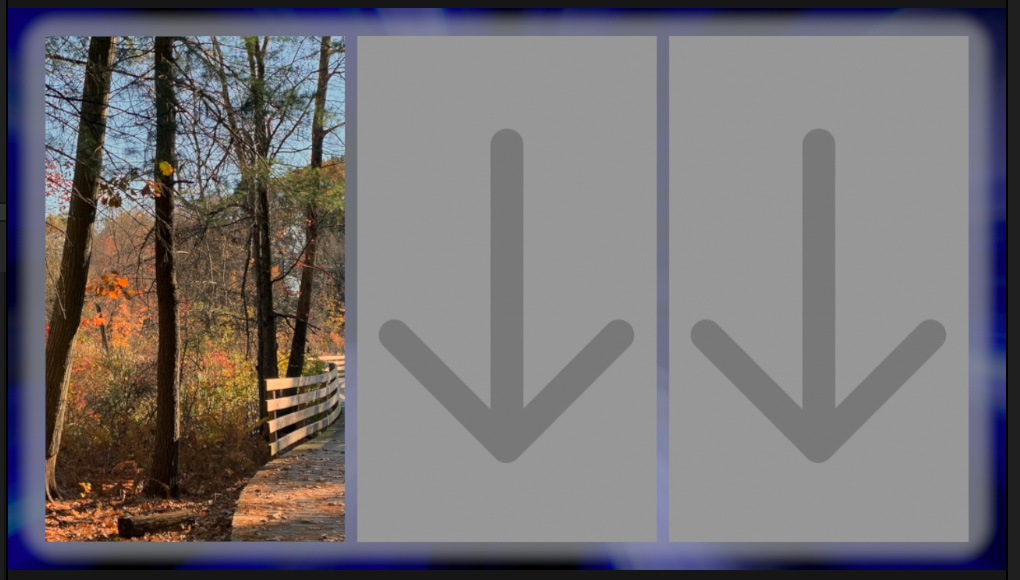 Here's what the template looks like so far. The problem is that, while this is the right clip, the framing is off.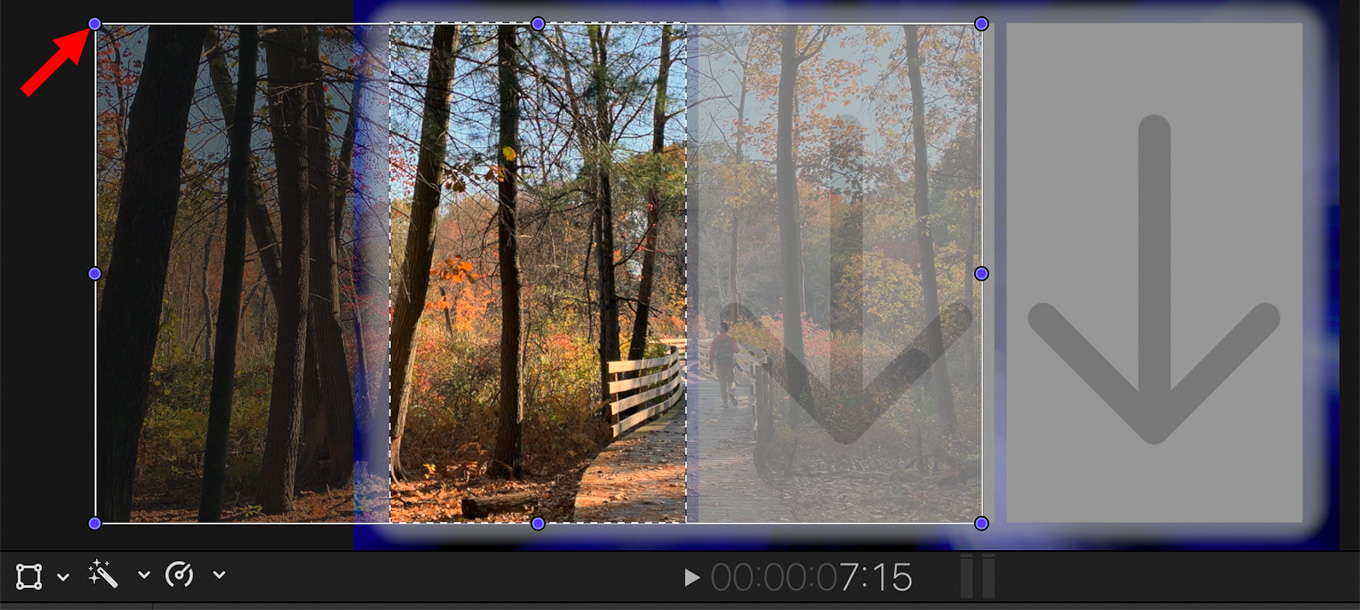 Here's the secret: To adjust the framing, double-click the drop zone image in the Viewer. This displays a re-framing panel. Drag the image to reframe. Drag one of the blue dots to zoom in or out of the image.
NOTE: Don't use the Transform settings in the Video Inspector. That scales or positions the entire image, not the drop zone.
When you are happy with the adjustment, click outside the drop zone selection area to lock in the changes.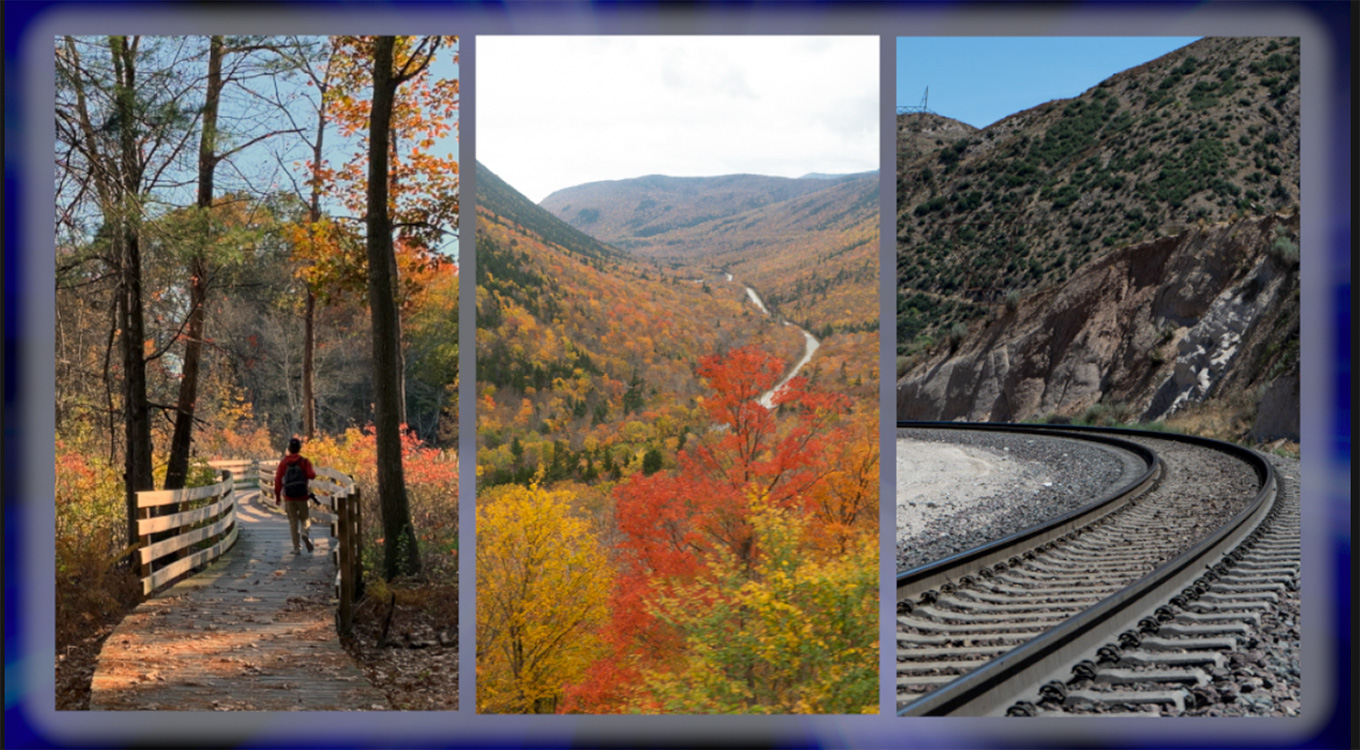 This simple technique makes re-framing clips in a drop zone a whole lot more flexible.
EXTRA CREDIT
When adding a clip to a drop zone, the In is the frame you click when selecting the drop zone in the Browser.
---
Bookmark the
permalink
.