Basics of Video Compression [Video]
[This is an excerpt from a recent PowerUP webinar: Video Compression: Comparing Sorenson Squeeze, Adobe Media Encoder and Apple Compressor which you can download from our store. You can also access all our webinars by becoming a subscriber.]
Based on my email, video compression confuses a lot of folks; especially because it seems counter-intuitive. For example, in video compression, the size of the source file doesn't matter. Nor, for that matter, does the frame rate of the source. Weird, but true.
Recently, I created a webinar to illustrate how difference compression software works. But, at the beginning of the event, I presented a short slide show explaining the basics of video compression, what determines file size and image quality, what artifacts look like and how to avoid them. This is an excerpt of that longer webinar – an illustrated slide show that explains the basics of video compression.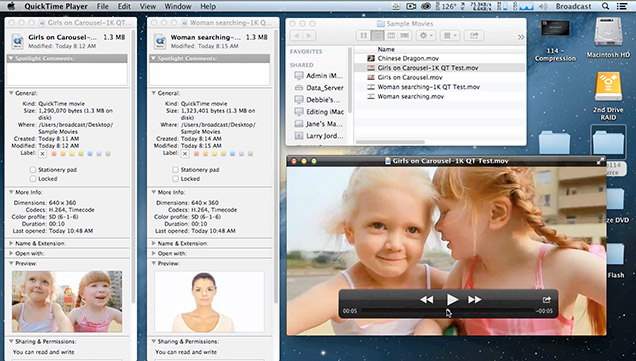 ---
The Basics of Video Compression
TRT: 12:14 — MPEG-4 HD movie
NOTE: This video may not play inside FireFox, please use a different browser.
Visit our website to see Final Cut Pro Training & more!
---
Bookmark the
permalink
.