Avid Moves to The Cloud – with Bebop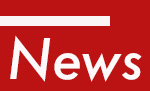 Today, Avid and Bebop Technology announced a partnership to make Avid's market-leading creative tools and MediaCentral powered workflows available in Microsoft Azure cloud, including Media Composer, Avid NEXIS.
"Avid is committed to helping our customer community to capture the new advantages of working in the cloud to become even more efficient and collaborative, and deliver their best work faster," said Dave Colantuoni, Vice President of Product Management at Avid. "BeBop offers a state of the art platform for Avid to securely and reliably provide its leading tools and solutions with SaaS flexibility, so our customers can more easily innovate their workflows and moderate their tools and resources as their business dictates."
The BeBop cloud platform virtualizes processing-heavy workflows such as editing, visual effects, rendering, animation, and other post-production projects on extremely powerful and highly secure computers in the cloud, utilizing flexible high-speed storage.
BeBop empowers creatives to use the same industry-standard tools they work with every day, but in the cloud. Once integrated, these tools will include Media Composer, the media and entertainment industry's most-used editing software, Avid NEXIS, the industry's first software-defined storage platform, and MediaCentral, the industry's most comprehensive media workflow platform. Avid will be the first fully bundled software solution offered on BeBop, enabling Avid licenses to be obtained directly on the platform instead of the "bring your own license" model BeBop supports for other tools. The rollout of Avid tools and solutions on BeBop will begin with availability in North, Central, and South America, with deployments using Microsoft Azure cloud.
We will be hearing more about this announcement in coming days. Both Avid and Bebop Technology are guests on the Digital Production Buzz coverage at NAB. You can listen to their interviews here.
WEB LINKS
---
Bookmark the
permalink
.