Apple Updates the Pro Video Codecs [u]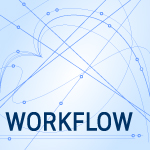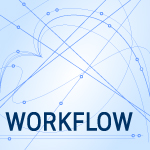 If you, like me, go to the Mac App Store when you get an update alert, you are missing some key updates.
When Apple updated Final Cut Pro X, Motion and Compressor a week or so ago, they also updated the Pro Video codecs. However, these do NOT update through the Mac App Store.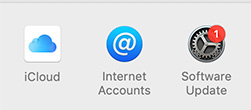 Go to System Preferences > Software Update.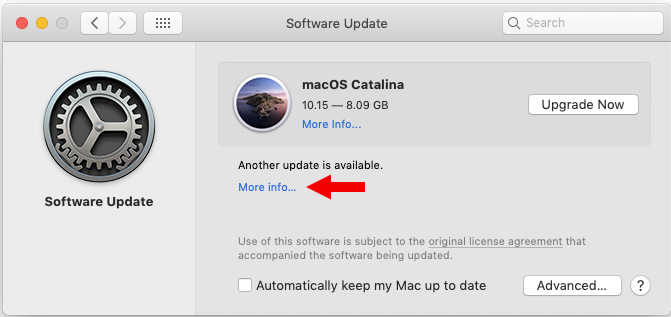 After this panel opens, wait until it displays that there are additional updates available. On my Mac mini it took 30 seconds for this option to appear.
NOTE: You do NOT need to update to Catalina to upgrade the Pro Video Codecs. In fact, I'm not currently recommending upgrading to Catalina.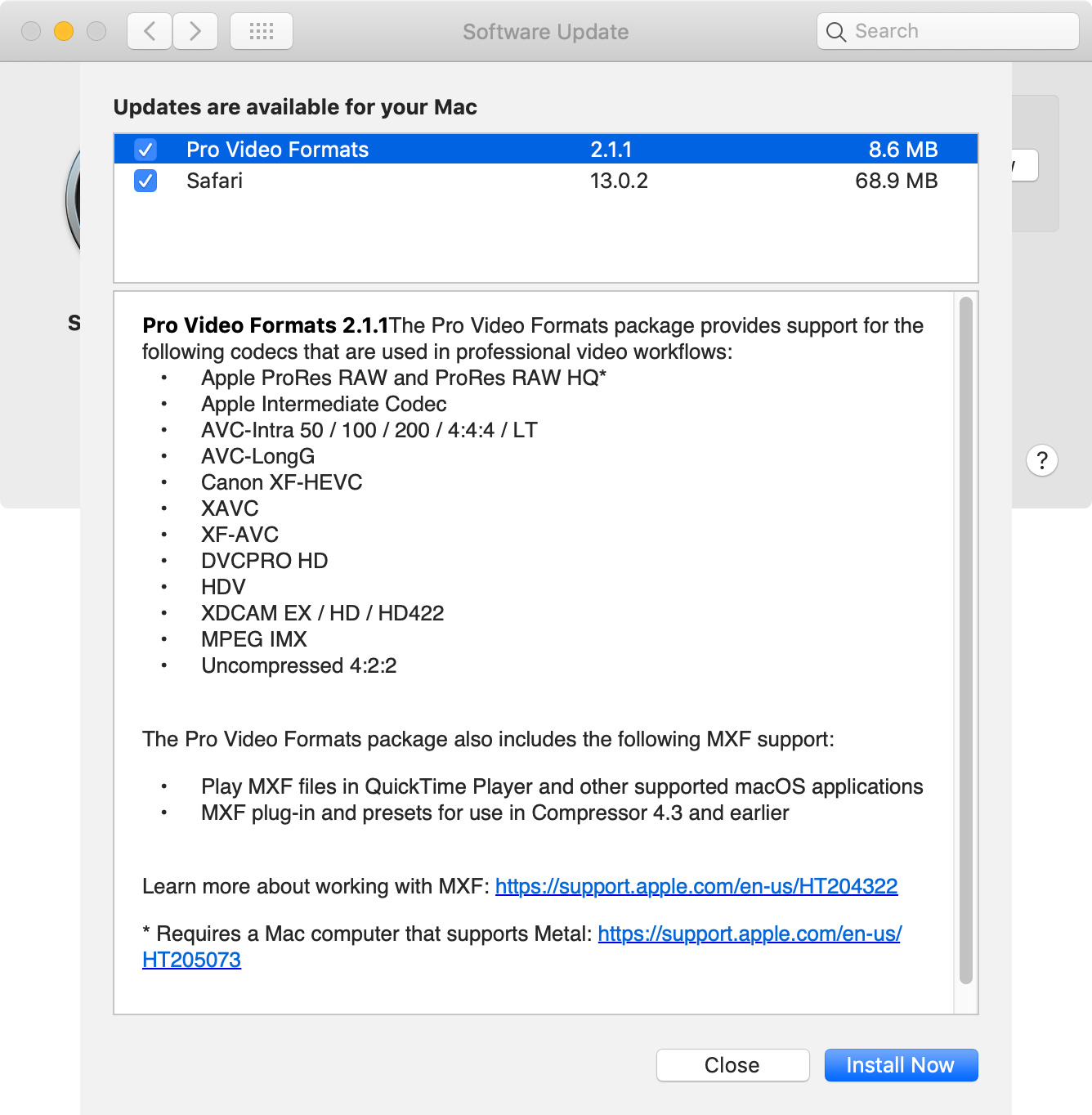 As you can see, there are a number of significant features in this update.
These are "system-level" codecs. This means that these codecs are valuable to all editors: Avid, Premiere and Final Cut. I recommend you update these as soon as you have a few extra minutes. I've done so and haven't noticed any problems.
EXTRA CREDIT
Blair wrote to tell that that the Pro Video codecs are also available – for free – at: https://support.apple.com/kb/DL2020?locale=en_US
---
Bookmark the
permalink
.