Apple Updates Final Cut Pro to version 10.4.3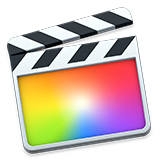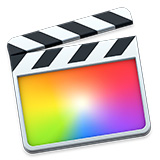 Today, Apple released a minor update to Final Cut Pro to version 10.4.3.
Apple's release notes indicate the following changes:
Support for viewing and editing ProRes RAW files from DJI Inspire 2 drone with the DJI D-Log setting
Fixes an issue where some 25 fps-interlaced MXF files may display incorrectly
Fixes an issue in which using Option-drag to duplicate clips in the timeline could move them later in the timeline
Fixes an issue that caused some Panasonic P2 video files to be imported with mixed-down audio channels
Fixes an issue in which English keyboard shortcuts were incorrectly applied to other languages
Exported audio with certain plug-ins applied plays correctly
Deleting unused render files from a Compound clip in the browser works correctly
A couple of weeks ago, Apple released another bug fix update – 10.4.2 – which:
Fixes an issue in which selecting multiple clips using the Shift key or marquee selection could inadvertently select other clips in the timeline
Fixes an issue in which XML import may not preserve color effect and color board settings
Dragging events between libraries no longer uses XML and correctly copies all settings and media
Removes unnecessary settings that were included in XML 1.7 export
The update is free and available through the Mac App Store.
Commentary: In general, I recommend not upgrading if you are near the end of a project; finish the project, then upgrade. As well, it is generally wise to wait a week or two to see if any new problems surface before upgrading. However, both these versions seem relatively minor, so I do not expect there to be any significant issues with the update.
---
Bookmark the
permalink
.