Apple Reveals Next Version of Final Cut Pro X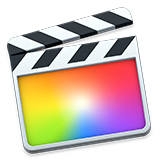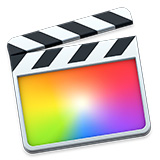 According to multiple websites and Twitter feeds, Apple revealed the next generation of Final Cut Pro X at the FCPX Creative Summit in Cupertino, CA, last Friday.
9to5Mac writes:
"Apple took the wraps off of the next big edition of Final Cut Pro X, version 10.4. Although there is no designated date for release, the update will be pushed [out] sometime before year's end and includes enhanced color tools, support for VR and HDR workflows, custom LUTs, HEVC, and lots more.
"Those in attendance got a first hand look at some of the new features in Final Cut Pro X, and images from the event, with Apple's permission, are being posted to Twitter.
"Based off of photos, and several first-hand accounts, here are some of the enhancements and features that you can expect from the new version of Final Cut Pro X:
Support for VR workflows
360 titles and transitions
HDR workflow support
Enhanced/redesigned color tools
Color wheels
HEVC support
Auto White Picker
Custom LUT loading
Direct import of iOS iMovie timelines
[Here's the link to their article.]
Peter Wiggins, from FCP.co, writes:
New Features
360 tools built in including 360 and 360 3D titles built in motion.
Clone tool for rig concealment at bottom of 360 frame.
Horizon straightening tool in 360
Custom 360 transitions built with the new version of motion
Support for onscreen 360 and headset display at the same time
Support for HDR
New Colour Wheels with RGB and Hue/Saturation Curves
Manual white balance using a colour picker (yay!)
New preference for what colour correction control is shown first on clip
Support for additional camera LUTs
Custom LUTs can be loaded per clip in Inspector
Custom LUTs can be added as an effect
Role based forward/back clip selection (i.e. it can ignore titles)
Extra Programmable functions for colour correction to be mapped onto keyboard
Existing Projects with colour board colour correction not affected – just extra controls added
10.4 on iMac Pro can play 4K native RED footage with colour correction & title  overlay unrendered on the timeline
10.4 on iMac Pro can play optimised (ProRes 4444) in 8K with colour correction and effects in an unrendered timeline
HEVC Support
Can import an iOS iMovie project into FCPX 10.4
Not Added
Dupe detection
More Audio controls
Alex Gollner provided photos and fairly in-depth coverage on his Twitter feed.
AppleInsider writes:
"As expected, version 10.4 will support all the tools offered in noted plugin maker Tim Dashwood's 360VR toolbox. Dashwood was hired by Apple in April…
"First on the list is support for true virtual reality video. Final Cut Pro's timeline has been updated to support VR footage, including clip orientation, with compatibility for two different head-mounted display feeds. VR integration extends to Motion 5, Apple's motion graphics and special effects software."
AppleInsider also mentioned that "the company showed off [Final Cut] using unreleased iMac Pro workstations."
SUMMARY
When Craig Federighi, Apple's senior vice-president of software engineering said publicly [MacRumors.com] that Apple has no more public events planned for the rest of this year many websites interpreted this to mean that there are no more new products coming this year from Apple.
Clearly, both new versions of Final Cut Pro X and the iMac Pro are still slated for release in the next few weeks. It will be exciting to see what both of these look like at release.
---
Bookmark the
permalink
.