Apple Final Cut Pro X: Import Media [video]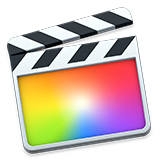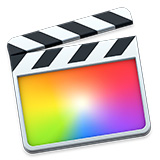 [This is an excerpt from a recent on-line video webinar: "The Basics of Editing in Apple Final Cut Pro X" which is available as a download in our store, or as part of our Video Training Library.]
SESSION DESCRIPTION
This webinar is designed for anyone who wants to learn Apple Final Cut Pro X. In less than an hour, you'll learn the entire workflow of editing – from getting started to final output.
Join host, Larry Jordan, as he explains how to:
Create a new Library and where to store it
Manage media
Import media
Organize and review media
Edit clips into a project
Trim clips
Add dissolves
Export your project as a master file
Your story starts with the shoot – but it gets told in the edit. If you want to get started with Final Cut Pro X, this session is for you. All the essential basics – all in one place.
In this short video excerpt, Larry Jordan shows how to import media into FCP X and what the different import settings mean.
---
Apple Final Cut Pro X: Import Media
TRT: 9:41 — MPEG-4 HD movie
---
Our website offers lots more video training in our store.
---
Bookmark the
permalink
.