Apple Final Cut Pro X: Create and Modify Roles [v]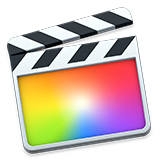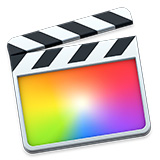 [This is an excerpt from a recent on-line video webinar: "Using Roles in Apple Final Cut Pro X" which is available as a download in our store, or as part of our Video Training Library.]
SESSION DESCRIPTION
Roles are a very powerful, but little understood, feature in Apple Final Cut Pro X. They can help organize clips in the Browser or Timeline, control captions in multiple languages, clean up the Timeline and simplify audio mixes. Plus, the latest version of Final Cut (10.4) added even more flexibility to this feature.
In this week's session, join Larry Jordan as he illustrates what Roles are, how they work and how to use them in your projects. This session includes using Roles to:
Organize clips in a project
Determine clip visibility in the Timeline
Work with titles in multiple languages
Use Roles to organize and group audio clips
Create audio stems and apply the Limiter filter
Export multitrack audio
Roles can simplify even highly-complex projects – and this week's session shows you how to put them to work.
In this short video excerpt, Larry shows how to create, modify and delete Roles.
---
Apple Final Cut Pro X: Create and Modify Roles
TRT: 6:56 — MPEG-4 HD movie
---
Our website offers lots more video training in our store.
---
Bookmark the
permalink
.