Apple Final Cut Pro X: Create a Basic Green-Screen Key [video]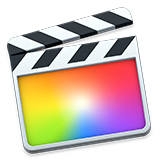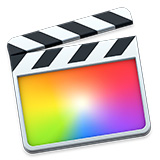 [This is an excerpt from a recent on-line video webinar: "Create Green-screen Keys in Apple Final Cut Pro X" which is available as a download in our store, or as part of our Video Training Library.]
SESSION DESCRIPTION
Green-screen effects, also called "chroma-key effects," allow us to easily insert an actor, or any other object, into a different background. But, how? We've all seen "behind-the-scenes" footage of giant green-screen stages, with vast crews and big budgets. But, what if your means are more modest? That's where this session can help.
Join host, Larry Jordan, as he illustrates different ways to use green-screen effects in Apple Final Cut Pro X, including:
Use the video scopes to properly light a green-screen key
Create a basic key
Create the illusion of depth of field
Work with badly lit source images
Remove "garbage" in the frame using Trim and masks
Have an actor peer around a background object
Use monitors as key sources
Refine color settings
Create a two-color key
Green-screen keys are increasingly essential in even the smallest projects. In this short excerpt, Larry Jordan shows how to create and adjust a basic green-screen key in Apple Final Cut Pro X.
---
Apple Final Cut Pro X: Create and Adjust a Basic Green-Screen Key
TRT: 6:12 — MPEG-4 HD movie
---
Our website offers lots more video training in our store.
---
Bookmark the
permalink
.