Apple Final Cut Pro X: Changes in version 10.3.3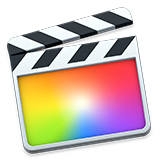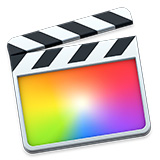 The latest update for Final Cut Pro (version 10.3.3) did not bring a lot of interface changes, but it did bring a few.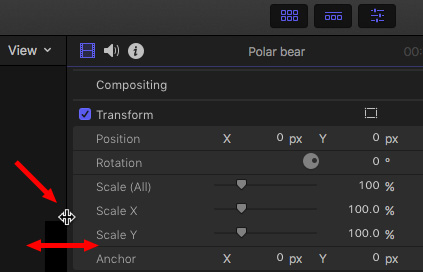 For example, by dragging the left edge of the Inspector, we can change the width of the Inspector to make it easier to read a full parameter name. However, we can't drag it narrower than its width in the previous version of FCP X.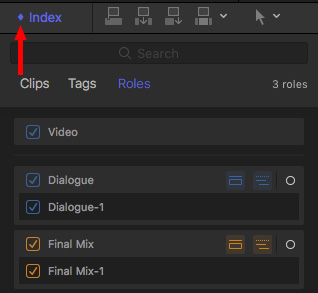 When we create new Roles or modify existing ones, a new diamond icon appears next to the word "Index" in the Timeline Index tab.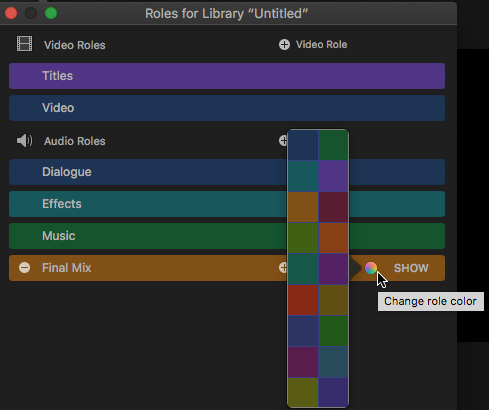 Apple's release notes indicate that we have more color choices for Roles. However, from what I remember of the earlier version, we were able to change colors of roles there, too. So, I'm not sure what the difference is with this version.
BUGS FIXED
As the release notes indicate, this was principally a version to fix bugs – with a lot of emphasis on improving DVD burning:
List of fixes
Fixes issue with updating older libraries
Faster redraw of audio waveforms when using clips that are being imported while recorded to disk
Reveal in Browser correctly displays the location of the original clip in the Browser
Resolves an issue in with the Viewer could occasionally disappear when exiting full screen mode
Resolves an issue in which Share to DVD could become unresponsive
Improves font quality of DVD menu and chapter titles
Improves image quality when creating a DVD
Enhanced DVD User dialog messages with embedded links to documentation.
You can read of list of everything Apple says they fixed here.
---
Bookmark the
permalink
.