Apple Compressor: Transfer Compression Settings Between Computers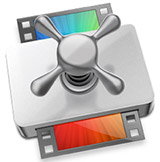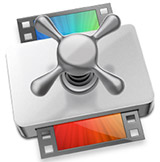 Yury asked me a question at last week's webinar: "How can I transfer custom compression settings between computers?"
The answer, it turns out, is: "Easily." Here's how.
First, quit Compressor. This step is important, never use this technique to install or delete settings with Compressor running.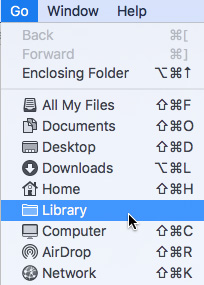 Next, go to the Finder and press the Option key while selecting the Go menu in the top menu bar. Choose the new line item that appears: Library.
This allows you to access the Library folder in your Home directory.

Open the Library folder and navigate to: Application Support > Compressor. Inside that folder, you'll find all your custom Compressor settings.
Copy the setting, or settings, you want to transfer from one computer to another to a thumb drive.
Transfer the thumb drive to the new computer, and store the setting in EXACTLY the same place: [Home Directory ] > Library > Application Support > Compressor.
When you restart Compressor all your newly installed Compressor settings will appear.
Done.
EXTRA CREDIT
While you can also delete custom settings from this folder, I tend to delete them from inside Compressor, just to be safe.
---
Bookmark the
permalink
.