Apple Compressor 4.3: Three Quick Compression Tips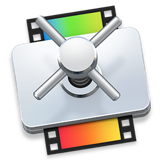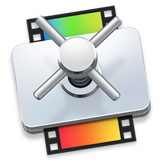 You are in a hurry and Compressor is not your friend.
Not to worry, here are three tips that will create good results and not cause you to miss your deadline – or tear your hair.
Tip 1 – Match Compression Settings

If you need to match the compression settings of an existing clip, but don't know the settings, simply drag the compressed movie on top of the word CUSTOM in the Settings sidebar.
This creates a new compression setting that exactly matches the clip you just dragged in.
Tip 2 – When In Doubt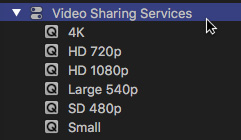 When you don't know what settings to use for a video you are posting to a social media website, use one of the Video Sharing Services options.
Match your frame size to the setting. For example, use HD 720 for source videos which are 1280 x 720. Use HD 1080p for videos which are 1920 x 1080.
These options create files with great quality that are specifically designed for social media sites. They are a bit larger than necessary, which allows the social media site to recompress them to meet their internal specs for distribution.
Tip 3 – Control The Frame Size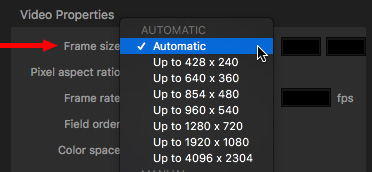 A hidden "gotcha" in video is that all images are bitmapped. This means that if you enlarge an image larger than the size at which you shot it, the image will look soft and blurry.
For this reason, the best option for Frame Size is Automatic. This automatically matches the compressed movie to the frame size of the original.
If you need to create a specific frame size, pick a setting from the Manual section of the Frame size popup menu. Remember, if you need to change the frame size, be sure to pick an option that is equal to or smaller than the source image.
SUMMARY
Let me know what compression tricks you are using via the Comments section below.
---
Bookmark the
permalink
.