Apple Compressor: Modify Audio Compression Settings [video]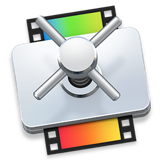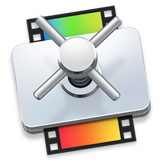 [This is an excerpt from a recent on-line video webinar: "Compression Basics in Apple Compressor" which is available as a download in our store, or as part of our Video Training Library.]
SESSION DESCRIPTION
Video compression is essential to all media today, from social media to broadcast to streaming. This webinar is designed for everyone who wants to learn how to compress their media files using Apple Compressor 4.4. It covers all the basics of audio and video compression using the application.
Join host, Larry Jordan, as he illustrates:
Basic compression terms
The Compressor interface
How to create a custom location
How to compress a file for Social Media
How to modify an existing compression setting
How to create a new compression setting
How to add a watermark and burned-in timecode
How to automate compression using Droplets
Shooting and editing are just the first part of the production process. If you screw up compression, all the hard work that went before is lost. This session explains what you need to know to make your video look great.
In this short video excerpt, Larry Jordan explains how to modify audio compression settings for either music or voice.
---
Apple Compressor: Modify Audio Compression Settings
TRT: 4:09 — MPEG-4 HD movie
---
Our website offers lots more video training in our store.
---
Bookmark the
permalink
.