Apple Compressor: Job Chaining Speeds Compression [video]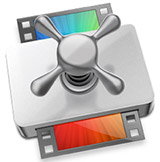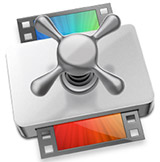 [This is an excerpt from a recent on-line video webinar: "Comparing Apple Compressor with Adobe Media Encoder" which you can download in our store, or view as part of our Video Training Library.]
COURSE DESCRIPTION
Both Adobe Media Encoder (AME) and Apple Compressor recently underwent upgrades. In this week's webinar, we compare the two software to see what's new; along with a look at some advanced features that we have not covered in the past.
Join host, Larry Jordan, as he showcases:
New and advanced features in Adobe Media Encoder
Stitching multiple movies into one in Media Encoder
New and advanced features in Apple Compressor
Creating a distributed compression network in Compressor
Things you can do in one that you can't do in the other
Audience questions and answer
This short video excerpt illustrates how job chaining in Apple Compressor can save time when compressing multiple versions of the same file.
---
Compressor: Job Chaining
TRT: 4:52 — MPEG-4 HD movie
Our website offers lots more video training in our store.
---
Bookmark the
permalink
.