Apple Announces VR Support for Final Cut Pro X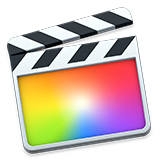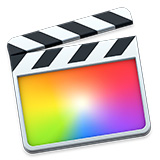 As part of the WWDC keynote, Apple announced that upcoming versions of the company's Pro Video Apps will support professional post production for 360° video, as well as support for the new HEVC compression codec.
Later this year, users will be able to view, edit, and share 360° video right in Final Cut Pro X. In addition, a future version of Motion will allow users to create titles, generators, particles, and filters for 360° video.
At WWDC, Apple provided attendees with a hands-on preview of an upcoming Final Cut Pro X release that supports 360° video, including real-time output to a VR headset.
Also, during the keynote, Apple spent a lot of time discussing their upcoming support for  a new compression codec – HEVC (also called H.265) – in their Pro Video Apps. As well, Apple is providing hardware acceleration for H.265  in the new laptops and iMacs released yesterday. This means that we can look forward to a significant update to Compressor, as well.
---
Bookmark the
permalink
.