Adversity Provides Opportunity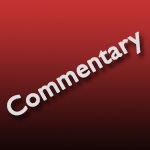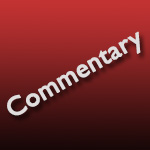 Last week was a week none of us will forget: the coronavirus became real, NAB canceled their 2020 show, the NBA canceled the rest of their season – followed by all the other major sports – panic buying hit the supermarkets, oil prices fell through the floor and the stock market… well, it didn't collapse, but its fingernails are getting really tired.
Personally, I would prefer to live in less interesting times.
Still, to quote one of my favorite super-heroes, Christopher Reeve: "You play the hand you're dealt."
As most of the world shifts into cocoon-mode, we video professionals have an opportunity. Large crowds are now prohibited, but companies, civic groups, and charities across the world still need to talk to their audiences. This is the perfect opportunity to pitch your services providing live and recorded video for companies to reach their customers.
We are all familiar with the process of recording media for posting:
Record your message (production)
Edit your message (post-production)
Export and compress your message
Post your message to social media – or the distribution outlet of your choice (distribution)
But, there is a second option, which is more immediate and can generate more excitement: live production.
As someone who has done a couple thousand live shows, there's nothing like a live event to generate energy and excitement. It also serves to focus everyone on getting the job done on deadline. More importantly, it energizes the audience to watch.
And, frankly, there isn't a lot going on right now – there is a large, restive audience eager to watch something… why not you? We already know this stuff. Production is production whether live, streamed or recorded. The difference is in the distribution.
Now, more than ever, the technology to create and distribute a live show has never been more available or affordable. Whether you use your own gear, LiveU or Switcher Studio, we are uniquely positioned to help our clients and companies reach out to their customers and other interest groups through the power of media.
Live events lead into our strengths of planning, production and technology. Yes, live is more stressful. Yes, live requires more cameras and, perhaps, different cameras that what you use for a single camera commercial shoot, but the overall production concepts are the same.
Here's what you need:
A plan for the production
A script
Talent to appear on camera
Production gear, generally two or more cameras
The ability to switch cameras and mix audio live
The ability to convert the audio/video signal for the web
A distribution network
With the exception of digitizing the signal and setting up a distribution network, we already know all the hard stuff about production.
NOTE: Here's a list of distribution networks to consider.
Telestream Wirecast is a great choice for converting the output from a camera or switcher into a digital stream. You can also use Switcher Studio or LiveU – there are a number of production options from the low-end using iPhones to higher-end productions with video cameras. To say nothing of the 800-pound gorilla in live events: Newtek Tricaster.
When it comes to audio, RodeCaster Pro is a very capable low-end mixer for four guests or fewer. It's great when you need something portable, with flexibility and power. I'm sure you have your favorite audio and lighting gear, as well.
In these days, when it is easy to panic, reaching out with a reassuring voice is remarkably effective. The important thing is for companies to stay in touch with their customers and potential customers. This doesn't require a massive production or lots of gear. It just requires someone who's good on camera working with someone who is equally good behind it.
And that's us.
Distribution can be as easy as Facebook Live, or YouTube, or, for smaller groups, GoToMeeting/GoToWebinar. There are also any number of ad hoc networks that can stream directly from a website. As well as several streaming and distribution companies that can handle distributing your message over the web. Akamai is the high-end, but there are many companies that are much less expensive and equally qualified.
SUMMARY
Here's my point. All of us are worried. None of us know what the future holds. But the antidote to fear is communication. Companies that can help us feel less alone, less isolated and less vulnerable will go a long way to reassuring their customers, improving their brand and helping all of us get through this.
And no one understands communication better than us. No one.
Businesses to schools to churches have lost their traditional face-to-face ability to reach their key audiences. They need our help in reconnecting.
Reach out to your clients and ask if you can help them get their message out. With the entire world, it seems, locked into their living rooms, there's never been a better time than right now for companies to step up, reach out and reassure.
Everyone around us is scared, isolated and feeding on rumors. In spite of it all, there's hope. And we have the technology and the skills to provide it.
Ask your clients what you can do to help. And let me know what I can do to help you.
Together, we can get through this.
Larry
EXTRA CREDIT
Here's a technical article on how we provided live coverage of the 2019 NAB Show using the Digital Production Buzz.
Here's a technical article on the gear we used to create a live weekly podcast.
---
Bookmark the
permalink
.